Firms paying the price of low margins, says accountants EY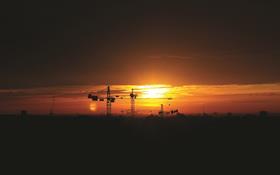 The legacy of work won on low margins is resulting in construction firms issuing more profit warnings this year, according to a report by accountants EY.
Construction and materials firms have issued nine profit warnings in the first nine months of 2014 – already putting the sector ahead of the whole of 2013, when there were seven warnings.
There were five profit warnings in the sector in the third quarter of 2014 – the highest quarterly total since the second quarter 2012.
Alan Hudson, EY's head of restructuring for UK & Ireland, said construction firms were facing a "perfect storm".
Hudson said: "Contractors have found themselves in a 'perfect storm' of low-margin legacy contracts and rising costs.
"During the recession, many contractors priced aggressively in response to competitive pressures and the need to at least to cover their overheads and retain critical mass for better times.
"These contracts are now coming under severe pressure as labour, materials and subcontractor costs rise, leaving some specialist contractors vulnerable to further shocks and margin pressures."
Across the economy as a whole there were 69 profit warnings in the third quarter – the highest level since 2008 and 13 more than the same period last year.