T&T infrastructure boss Murray Rowden named chairman of Constructing Excellence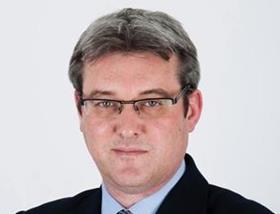 Turner & Townsend infrastructure boss Murray Rowden has been appointed chairman of not-for-profit construction improvement organisation Constructing Excellence.
Rowden, who is global head of infrastructure and programme management at Turner & Townsend (T&T), was formally appointed at Constructing Excellence's annual reception at the House of Commons today (Thursday).
Constructing Excellence was formed in 2003 to promote best practice and improved performance in the construction industry.
Rowden said: "Now is a once-in-a-decade opportunity for the construction industry. The economy has created a perfect storm and a fundamental challenge to the way we do business.
"The sector's major players must respond radically to ensure future prosperity, and Constructing Excellence is perfectly placed to support and accelerate the changes required.
"My goal is to help Constructing Excellence - and the industry as a whole - move beyond incremental efficiency to achieve its vision of genuinely exceptional performance."