The move comes as the consultant targets further expansion in the region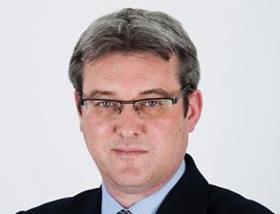 Turner & Townsend has appointed Murray Rowden as its new managing director for North America.
In addition to his new job, Rowden (pictured) will continue to hold the role of global head of infrastructure at the consultant.
Rowden has helped double infrastructure revenue from £59m to £123m in the past five years, the firm said.
He was until recently chairman of industry body Constructing Excellence, which aims to promote collaborative working and best practice in the construction sector.
T&T chief executive Vincent Clancy said Rowden's leadership will help the firm grow its reputation in North America and attract more talent to the business.
He said: "We've had great success building relationships with some of the world's top corporate companies. North America continues to present significant opportunities and is a strong growth area for our business."
Commenting on his new role, Rowden said: "Through our experience on high-profile projects in North America, such as Time Warner's New York headquarters … the Toronto Metrolinx Regional Express Rail programme … we will continue to extend our position in the region."
Previous managing director for North America, Bruce McAra, will now lead T&T's UK real estate team.