Tate bosses confirm project cost has jumped £45m to £260m, attributed to build cost inflation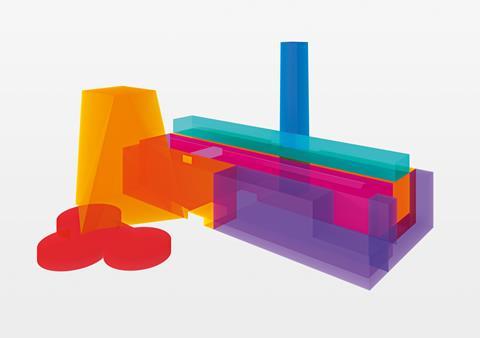 Tate director Nick Serota has spoken of the sleepless nights the £260m Herzog & de Meuron-designed and Mace-built extension has caused him.
The twisted, 10-storey Switch House will open on June 17 next year, he announced yesterday. Serota also confirmed the project cost has jumped £45m to £260m, attributed to build cost inflation.
"This is a complex building, designed by a team who are in my view one of the best architects in the world," he said.
"They have produced a building which will be a memorable experience to visit and has necessarily been complex to build, so I have had plenty of sleepless nights. There have been a lot but I can't remember one in particular."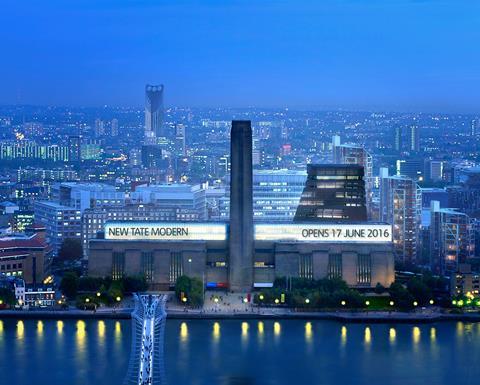 The concrete structure is now complete and the brick lattice screen is currently being attached by a team of specially trained bricklayers. It takes 4-5 minutes to attach each brick and its steel corbel. The bricks are made in Essex and are shaped according to the elevation they are destined for – inclined or vertical.
John Browne, chair of the trustees and an engineer who was chief executive of BP until 2007, said teething problems with the bricks were now "absolutely" over.
"All projects have problems to overcome," he said. "This is one of the most complex civil engineering jobs I have seen delivered. So many things are non-standard.
"It could have been easier to build an office building that had flat floors and was completely square. But no one would have noticed it and it would probably have been torn down after 30 or 40 years when someone had a better idea. This is very different. It's a moment that will last for a very long time.
"The windows, cladding were very complex things to put on. Almost every window is different."
He said the new building was a "very important sculpture".
Tate bosses confirmed that the original estimated project cost of £215m had risen by £45m, which they said was mainly down to a hike in the building cost inflation. The scheme is still £30m short in funding.
Last August Building revealed developer Stanhope was drafted in to a key role on the project team to help keep the project on track amid fears of further delays and budget overruns.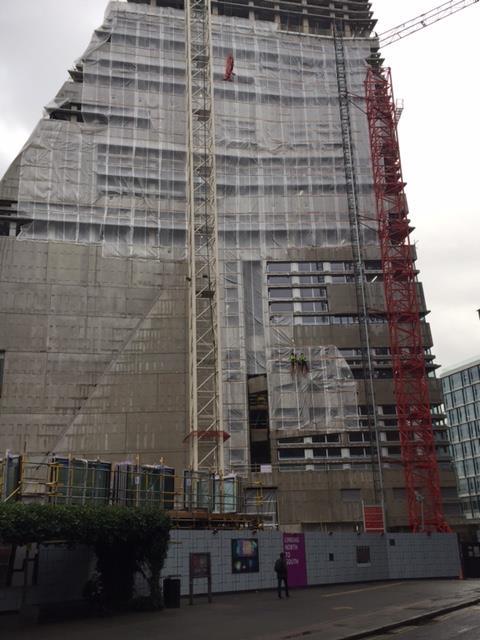 The Switch House will add 20,700 sq m of space to the gallery above the oil tanks which briefly opened in 2012 and will reopen as a performance space next summer.
There will be three floors of galleries and two of learning spaces, all with vertical interior walls. It is on the spiral staircase up through the building and in the spacious concourses that visitors will experience the angles so visible from the outside.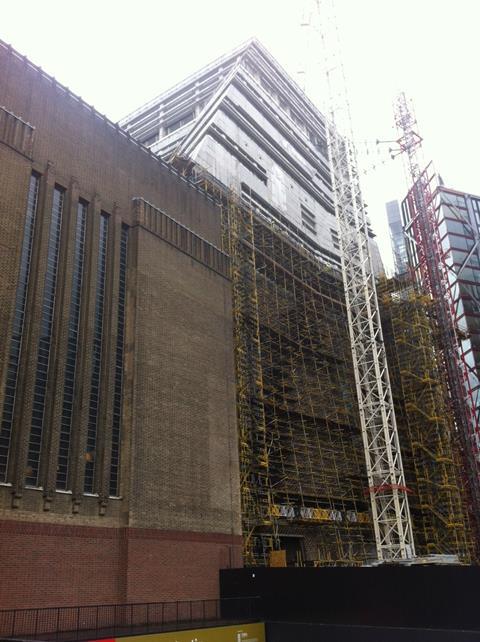 The top three floors will contain a members' room, public restaurant and finally a public terrace providing 360-degree views across London at the same level as the gallery of St Paul's Cathedral.
The Switch House will also provide a new southern entrance and a north-south axis right through the building whose two halves will be tied together by the Turbine Hall.
The Tate Modern's outgoing director, Chris Dercon, said Switch House was "a milestone in terms of museum architecture which was absolutely necessary just as the Tate Modern was a milestone in 2000".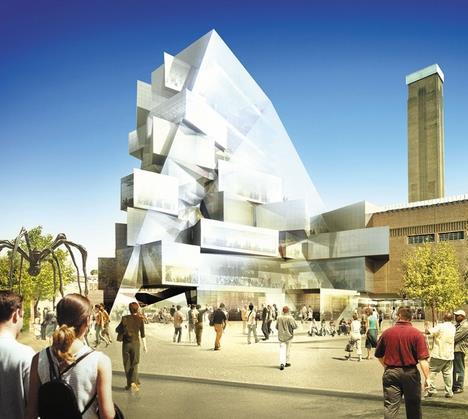 Source
This story first appeared on Building Design