A refinancing by Taylor Wimpey was the highlight among respectable interim statements to the City by three of the biggest housebuilders this week, despite a no-show from the traditional boost in autumn sales
Taylor Wimpey said refinancing its £950m credit facility to cover a £720m debt mountain would leave it free to buy land to prepare for recovery. The deal is dependent on the firm separately securing £350m of funding on the private or public debt markets, but Chris Millington, an analyst at Numis, said this should be completed at the beginning of next year.
The housebuilder also said it had replaced finance director, Chris Rickard, who negotiated the deal, with group financial controller Ryan Mangold.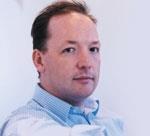 Meanwhile, Persimmon forecast a 10% rise in turnover for 2010, and said margins had risen from 4% to 8%.
Barratt warned reservations rates had fallen from 0.55 to 0.45 sales per site per week in the past few months, but said it had increased revenues 9% by selling larger homes. It also said it had been successful in the land market, spending £220m buying 4,467 plots since June.
But all three housebuilders agreed sales had not picked up during autumn, when they usually recovered from a summer lull. Persimmon said that despite a gradual rise in weekly sales in September, the normal increase in visitor numbers and reservations in autumn had not occurred. Barratt and Taylor Wimpey also said the autumn period had been "weaker" than expected.
Millington was upbeat about the Persimmon and Taylor Wimpey results. "The updates have pointed towards a market slightly better than expected," he said. "But everyone will be focusing on the spring selling season."
"The housebuilders don't sound desperate. They haven't seen any housebuilders break ranks and offer discounts on prices. Prices are holding up, and that is what matters most. Things have got a little better in terms of sales rates since the spending review."