Contractor sees first half profit rise as it delves into high-tech markets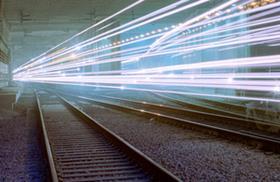 A shift towards providing technology-driven services is literally paying dividends for Costain's shareholders, as the contractor announced an 8% hike in its interim payout on the back of a hefty first half profit rise.
The contractor said re-jigging its activities to exploit the development of technology among its client base had helped push its underlying operating profit up 8% to £23m in the six months to 30 June 2018, an overall margin of 2.95% on turnover of £773m, down 11.6%.
The firm said despite the fall in its top line, the work it had secured in the first half had been higher margin activity, and its target margin range was still between 4% and 5%.
Pre-tax profit rose 17% to £21.4m, while the interim dividend payout to investors was increased by 8% to 5.15p.
Costain's order book remained flat at £3.7bn, although the group said the contracts it was winning were the sort of higher margin technology-focused deals it was looking for.
The group recently won a deal to design and fit one of the UK's first pilot-connected vehicle corridors for client Highways England, where traffic information will be beamed directly into cars using the road.
Describing the first half as "another good performance", Costain's chief executive Andrew Wyllie said it was largely the result of the group's decision to move into more smart infrastructure work.
"The shape and nature of our activities continues to develop, reflecting our clients' changing needs and their demand for integrated solutions to improve the performance and capacity of their assets."
Wyllie highlighted one area, Connected and Autonomous Vehicles and their enabling infrastructure, as representing business expected to be worth £11bn a year in the UK by 2030.
And he said that some clients, such as Network Rail, were set on spending their budgets on improving existing assets instead of large capital projects.
Costain said it has won a deal from the network operator to develop new warning technology at level crossings to cut the number of deaths and accidents at level crossings.
Wyllie said: "This common client trend is having a direct impact on the nature and scope of contracts within our order book."
Wyllie also said the firm was not unduly concerned about Brexit, since customer spending was being driven by regulatory considerations.