Labour stalwart Jowell pledges to launch 'Homes for Londoners' agency if elected mayor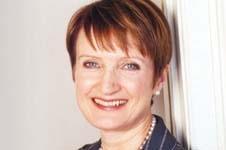 Tessa Jowell has launched her bid to be Labour's mayoral candidate for London and put addressing the capital's housing crisis at the heart of her campaign.
The former MP for Dulwich and West Norwood said that if elected mayor she would launch a new housing agency, 'Homes for Londoners', that would develop and build homes on land City Hall owns, or help subsidise other affordable schemes.
She said London was at "risk of being two cities" by accomodated billionaires but not helping "hundreds of thousands not paid enough to live".
Her speech, entitled 'Building One London', said she would take a lead in building the thousands of affordable homes needed.
Homes for Londoners would be the housing equivalent of Transport for London and would be led by a homes commissioner, Jowell said.
Using the "delivery partner" model used to build the Olympic Park, Homes for Londoners would provide competition to existing developers and ensure that a greater number of homes are built, Jowell said.
The agency would also aim to build on some of the 5,700 acres of land owned by Transport for London, a large proportion of which is surplus or underused and suitable for housing, according to Jowell.
She added that estimates given to her indicated that the next Mayor "could be building more than 2,000 affordable homes a year on TfL land alone, and keep doing so for the next 20 years."
Dame Jowell is a former member of both Blair and Brown's cabinets and was in charge of the UK's successful bid to host the 2012 Olympics and retained the Olympics portfolio until the 2010 election. After Labour's ousting she remained on the Olympics organising committee despite being widely criticised for the projected cost overruns.