RICS survey shows house prices rose in April due to lack of supply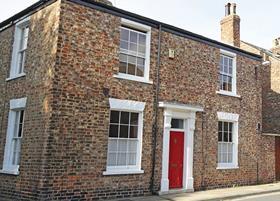 A third consecutive monthly decline in people putting homes up for sale has pushed house prices up again, according to the latest RICS UK Residential Survey.
House prices were driven up as the number of people putting their homes up for sale declined at its fastest rate since May 2009.
A third more surveyors told the RICS they saw prices rise in April, the highest reading since last summer, while new instructions slipped to a net balance of -21%, the eighth consecutive drop in the last nine months.
For the first time since August 2014, surveyors in all areas of the UK reported an increase in house prices, and over 70% expect prices to continue rising for the next twelve months.
The RICS attributed the results in part to pre-election uncertainty, but also said they are "reflective of deeper underlying problems."
Simon Rubinsohn, chief economist at RICS, said: "It is conceivable that the decisive outcome to the election could encourage a pick-up in instructions to agents and ease some of the recent upward pressure on house prices, but it is doubtful that this will be substantive enough to provide anything more than temporary relief."
Jeremy Blackburn, RICS' head of policy, said: "We need a coherent and coordinated house building strategy across all tenures.
"This should include measures that will kick-start a supply-side revolution, such as mapping brownfield, addressing planning restrictions and creating a housing observatory to assess the underlying economic and social drivers of housing and provide the impetus for solutions."