London's transport overlord has reported 'significant interest' in its expertise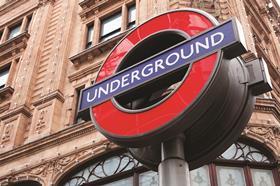 Transport for London (TfL) is looking to export its services outside of the confines of the capital once again as it seeks to create new income streams.
The organisation, which runs London's bus and Undergoung networks, is planning to set up a trading arm to push its expertise across the UK and overseas as part of the mayor of London's strategy to keep transport fares in the capital low.
In 1976 the consulting operation London Transport International (LTI) was set up and worked on major projects in locations such as Dublin, Caracas and Singapore. However, the business folded in 1992 after failing to manage costs and slipping to losses in the late 1980s.
In a document from a board meeting on 19 September, TfL said that lessons had been learnt from LTI and approval would be sought from the Finance Committee for all major bidding decisions, adding that some pieces of consultancy work had been carried out since the closure of LTI.
It said there was "significant interest" in its expertise and that the greatest commercial potential looked to be from it providing strategic transport planning services, the setting up and management of integrated control centres, offering sophisticated fares and ticketing systems, procuring and running transport services (metro, light rail and bus), and developing and running programmes to improve reliability.
TfL added that it would look to partner with already established consultancies and transport organisations on larger and more complex opportunities to avoid large set-up costs such as establishing overseas offices.
A steering group is to be set up to ensure coordination between the trading arm's activities and TfL's operational activities, that the trading arms activities are consistent with the firm's finance plans and objectives, adhere to strategies go trading activities and monitor against delivery plans.
The organisation said it would be seeking approvals from the Finance Committee for the establishment of a new corporate entity in due course.
TfL said it doesn't have a specific timeline yet but is moving forward with the plans.