Legal row with Constance Long Term Holding over over basement extension in goes to court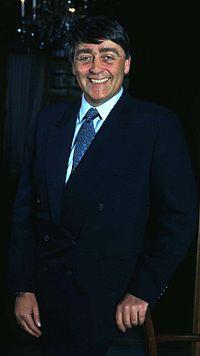 The Duke of Westminster and two other Grosvenor Estate trustees are being taken to court in a wrangle over proposals to extend a house in one of the most exclusive parts of London.
Constance Long Term Holding is accusing the trustees of "unreasonably" refusing, withholding or delaying consent for its plans to enlarge 45 and 47 Chester Row in Belgravia, where house sales average £3.2 million.
Two years ago Chester Row gained notoriety as a focus for concerns over basement conversions when part of the street collapsed under the weight of a skip containing earth from a nearby basement excavation.
In October last year, Guernsey-based Constance sought permission from the Grosvenor Belgravia Estate to lower the level of the ground floor of 47 Chester Row, enlarge its under-pavement vaults, create a new basement beneath the lower ground floor and garden, and construct a mansard roof extension.
While the request was refused, a scaled back version proposed at the same time – and which principally omitted the new basement level - was accepted in February this year, only for concerns about the amount of piling proposed to emerge in June.
Constance's submission to the Construction and Technology Court argues that while Grosvenor's Estates Management Scheme requires it to get the written consent for proposed works, the landlord's continued refusal to approve structural drawings that show piling in spite of its approval of the proposals is unreasonable.
It is calling on the court to declare it is entitled to carry out alterations to the property – particularly piling works – without further consent from the estate.
The Duke of Westminster, Gerald Cavendish Grosvenor, along with co-defendants Jeremy Henry Moore Newsum and Francis Alexander Scott , say approval for a third version of the extension plans already gives Constance permission to carry out the agreed works.
Their submission to court argues the level of piling work Constance wants to carry out will be noisy and disruptive for neighbours and take considerably longer than other underpinning work.
"Piling would only be necessary if the claimant were implementing Option A, in particular, the excavation of and construction of a sub-basement storey at the property," it said.
"In the interests of estate management, the defendants are entitled to withhold consent to works which are unnecessary in order to restrict excessive development within the area."
The case is due to be heard in court next month.
All parties declined to comment.