SME profile: Essex contractor believes smaller deals can mean big rises in turnover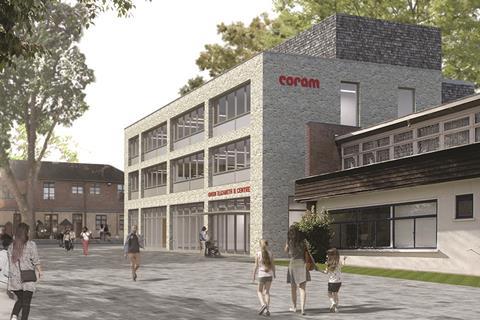 Essex-based contractor Thomas Sinden has doubled in size over the last five years and has now set its sights on hitting £100m turnover by 2020.
Co-founder Des Thomas told Building the firm is on course for a more than a quarter jump in turnover to £40m in the current financial year and is forecasting a 50% leap to £60m turnover the following year.
In its last set of full accounts for the year to March 2016 filed at Companies House, the firm posted revenue of £31.5m and pre-tax profit of £2m.
Having been established by Thomas and co-founder Graeme Sinden in 1991, the group is now led by a six-strong board, which includes former Balfour Beatty regional managing director Steve Waite as a non-executive director.
A number of the senior team hail from former Balfour Beatty business Mansell, a regional contracting firm acquired by Balfour in 2003, whose brand was phased out in 2014.
Waite believes the disappearance of regional builders such as Mansell from the market has opened up opportunities, particularly in London, where he sees an "untapped stream of work". In fact, half of Thomas Sinden's turnover next year comes from the capital.
Waite explains: "[Like Mansell] a lot of names that used to serve the smaller end of the market, particularly in the refurbishment sector, have gone - pulled away or disappeared, and are now in management companies like Mace, and only interested in bigger projects.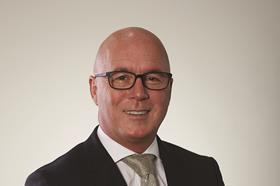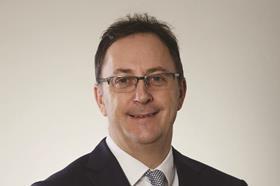 "The big opportunity for us is to step into the vacuum that's been left by the likes of Mansell.
"There's definitely a vacuum in London for jobs of up to £10m-15m that the major corporates are not interested in and we certainly are."
The group directly employs more than 100 staff and over the last 18 months has attracted more former Mansell staff to it from Balfour Beatty, Waite said. He added that as the firm continues to pursue its growth strategy, it may look to attract more former Mansell employees.
Thomas Sinden's current projects include the £4.5m restoration of 1884-built Toynbee Hall in London's Tower Hamlets for the charity of the same name, where the contractor discovered an early 1930s frieze by Jewish artist Archibald Ziegler.
The firm has also been drafted in by the charity for a £9m design and rebuild of its property at 28 Commercial Street nearby.
Other projects include an £8.7m housing scheme in Tulse Hill, south London, for Metropolitan Housing Trust, a £6.2m office tower conversion into flats in Twickenham for Thames Valley Housing Association and a £5.4m conference centre in Bloomsbury for client Coram (pictured, top).
The core of the contractor's work is based in affordable housing and commercial fit-out. To capitalise on the government's new housing push, it has launched a development division that will look to partner with affordable housing providers by offering to take on some of the commercial risk.
Thomas said: "A lot of affordable housing providers really want partners that are not just contractors, but can find land, bring opportunities to them and share in the risk, because basically they are just interested in taking the affordable housing.
"By necessity you have to have a mixed development to make it work and part of that mixed development is properties for open market sale, and there aren't many contractors prepared to take that on board."
Thomas Sinden also recently created subsidiary companies TS Joinery and TS Civil Engineering to pursue growth in those areas, through which it will deliver its own work and pursue work with other contractors.
The ability to provide much of its own work without subcontracting it is, Thomas believes, "a strength of the business". The company can also provide many of its own facades and M&E works.
The company also has an ethos of traditional training, which comes from its founders, with Thomas a former Mansell carpenter and Sinden a trained surveyor.
"While we fully embrace modern methods of construction and procurement, we are unashamedly old-fashioned when it comes to certain aspects of our business, and training is the biggest one," Thomas says.
"So we train apprentices how I was trained as an apprentice in the mid- to late 1970s. Training is at the core of our business."