Competition and Markets Authority imposed £7m fines on five firms in sector earlier this year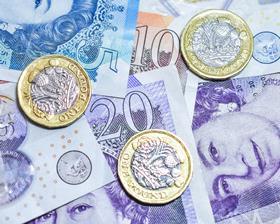 Three more bosses at a London-based fit-out firm have been banned from running companies as part of a crackdown on cartel activity.
In March the Competitions and Markets Authority said it had slapped fines totalling more than £7m on five office fit-out firms guilty of breaking cover pricing laws.
And in May, three directors were disqualified from taking director positions for more than a year, two of which worked at subsidiaries of Fourfront Group.
Now Clive Lucking, chief executive of Fourfront from 2006 until April this year, has been given a disqualification undertaking for four years and nine months.
The CMA said his 10 breaches of the law affected contracts with a total value of over £11.9m.
Joining him is Aki Stamatis, chairman of Fourfront, who is disqualified for two years and nine months for participating in one breach and turning a blind eye to another nine.
And Sion Davies, director at subsidiary Area Sq, is disqualified for a year and a half for failing to prevent three breaches affecting contracts with a total value of £8.6m.