Andy Mitchell invited to head up Construction Leadership Council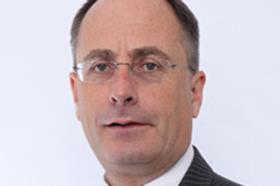 Tideway chief executive Andy Mitchell has been named as the new co-chairman of the Construction Leadership Council.
Mitchell's first task in his new role will be to give a keynote speech at next week's Digital Construction Week event, being held at ExCel in London.
Before joining the Thames Tideway Company, which is currently responsible for building the capital's new 'super sewer', in 2014, Mitchell (pictured) was programme director at Crossrail.
He replaces Andrew Wolstenholme, the managing director of BAE's UK land and maritime operation and former Crossrail chief executive who took up the post at the defence contractor in May.
Mitchell said: "I was honoured to be approached for the role as CLC co-chair at what is an exciting and challenging time for both the council and the sector as a whole. Securing a sector deal was a huge achievement, and I look forward to building on the strong foundations laid by Andrew and the team as we move into implementation."