Post-Brexit trade restrictions adding to covid import woes, survey finds
Timber firms are being hit by mounting difficulties with logistics despite record demand, according to a new Timber Trade Federation (TTF) survey.
A lack of haulage vehicles, inflated costs and problems with post-Brexit trade requirements is slowing down trade among UK timber firms, the findings said.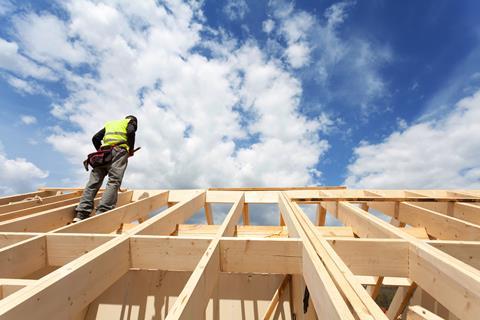 Respondents to the survey said their businesses have been impacted by additional administrative procedures following the UK's departure from the EU, as well as some European companies unwilling or unable to share details of supply chains to help TTF members complete the necessary due diligence under UK timber regulations.
Trade with Northern Ireland is also under strain, with 45% of respondents from Great Britain which trade with Northern Ireland reporting that the Northern Ireland Protocol – checks which apply to some goods travelling from Great Britain to Northern Ireland – was harming their ability to supply the region.
TTF members also reported concerns that further challenges may lie ahead when the six month grace period for importing EU goods into the UK comes to an end on 1 July and when UK Conformity Assessed (UKCA) marking – a new UK product marking replacing CE marking – is required from 1 January 2022.
TTF chief executive David Hopkins said the new Brexit trade restrictions had come at a time when the market is already experiencing "unparalleled challenges" as a result of the covid pandemic.
He added: "The situation is exacerbated by increased administration and slower delivery times as a result of the Brexit trade deal.
"Looking ahead, we see a variety of challenges besides logistics. Most concerningly is UKCA marking. This mark could raise considerable trade barriers for our members. The government has yet to draw up the full framework for suppliers from outside the UK, so we foresee businesses struggling to prepare for the implementation of the new mark next year."
But he said members remained optimistic for the year ahead as demand for timber remains at an all-time high due to a boom in home renovations during lockdown restrictions.