Premier League club fends off legal challenge to compulsory purchase order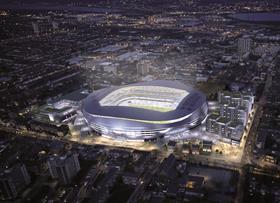 Tottenham Hotpsur has won a crucial legal battle in the latest twist in its new stadium saga.
The High Court rejected an appeal against a compulsory purchase order (CPO) from Archway Sheet Metal Works, the last obstacle in the way of the new development.
The family-run business had claimed the CPO was invalid and "not lawfully authorised".
The delay caused by Archway's appeal forced Spurs to delay its move to the new £400m venue.
It is now scheduled to be ready for the 2018/19 season.
Earlier in the planning process, Tottenham said it had "successfully and amicably relocated more than 70 businesses in the area to the satisfaction of all parties concerned".