Bond Dickinson research also reveals 95% success rate of CPOs since 2012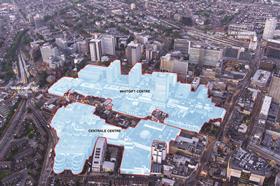 The number of compulsory purchase orders (CPOs) increased by two-thirds in 2014, according to figures released today by law firm Bond Dickinson.
The research finds that submissions of planning CPOs, which are often used on complex large-scale development projects, rose from 36 in 2013 to 58 in 2014, an increase of 61%.
Planning CPOs can be seen as an indicator of improving economic confidence, as they are a key step towards major developments. Frank Orr, legal director at Bond Dickinson, said: "This significant recovery in the number of planning CPOs may be a positive indicator of returning confidence. If that trend continues, then we would anticipate a continued uplift in the use of planning CPOs through 2015, as authorities seek to facilitate a range of development projects."
However, he added: "There is still some way to go to match pre-recession levels."
The report also reveals the high success rate of planning CPOs. Of the orders determined between 2012 and 2014, over 95% were either confirmed or facilitated acquisition by agreement. The hot spots for use of compulsory purchase remain London, the Midlands and the North-west.
Examples of planning CPOs made in 2014 include the retail-led Whitgift Centre in Croydon, the Watford Health Campus, and housing-led schemes such as Barnet LBC's West Hendon Regeneration Area and Phase 3 of the Edge Hill project made by Liverpool council.
The research also looks at why a small percentage of CPOs fail. Reasons include technical drafting errors, the availability of alternative solutions, falling short of the need for compulsory acquisition and a failure to demonstrate that all Order land was needed.