Feasability study into Trans-Pennine tunnel awarded to Mouchel and Hyder joint venture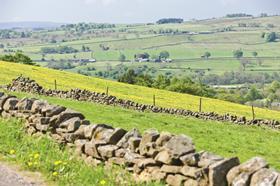 A joint venture between Mouchel and Hyder has been awarded a £1.3m contract to study the viability of a Trans-Pennine Tunnel for Highways England.
This feasibility study is one of a number commissioned by the Department of Transport and Transport of the North to identify solutions to tackle congestion and help enable economic growth and the case for a new route between Manchester and Sheffield.
The option of a new route crossing the Pennines and Peak District National Park was identified in the Roads Investment Strategy.
Andrew Jones, roads minster, said: "As part of our long-term economic plan we are investing a record £13 billion in transport for the North and North-East. Today's announcement will look at building stronger links between Manchester and Sheffield, meaning more jobs and opportunities for people across the region.
Mouchel and Hyder will provide their services to further investigate the possibility of the proposed Trans Pennine Tunnel prior to the potions stage.
Dr Jon Lamonte, lead officer for Transport for the North, said: "We welcome this important milestone and look forward to the commencement of the study which is a key element of both the RIS 1 programme and Transport for the North's longer-term transport strategy as set out in March 2015. We look forward to continued working with Highways England and the Department for Transport to deliver the vision for a Northern Powerhouse."