Council launches £9.5m design tender for major new arts venue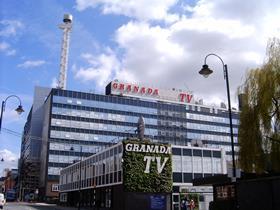 Manchester City Council has launched the search for an architect for its new £110m flexible arts space in the city.
Dubbed The Factory, the new arts venue has been supported by £78m from central government and forms part of the Northern Powerhouse initiative to turn Manchester and the wider region into a 'cultural and economic counterbalance' to London.
The plans were first announced by chancellor George Osborne in last year's autumn statement and will see the new venue built on the former site of Granada TV studios in the city.
Manchester City Council has signed up a senior Arts Council expert, executive director Simon Mellor, for two days a week to help oversee the project.
Sir Richard Leese, leader of Manchester City Council, said: "The significance of The Factory cannot be overstated.
"It will be internationally significant, the cultural anchor for the next phase of economic and cultural regeneration in Manchester, Greater Manchester and beyond.
"It will help power Manchester and the wider region towards becoming a genuine cultural and economic counterbalance to London."
The winner of the £9.5m design contract is expected to be announced in November, work is due to start in 2017, with the new venue opening in July 2019.