Builders merchant closing 165 branches
Travis Perkins is taking the axe to 2,500 jobs under plans to close 165 branches as the fallout from the covid-19 crisis deepens across the industry.
In April, the builders merchant flagged what was coming when it said trading in the first three weeks of that month was one third of what it had been in the same period last year, adding that it had furloughed around half of its 30,000 staff in the first three weeks of the lockdown.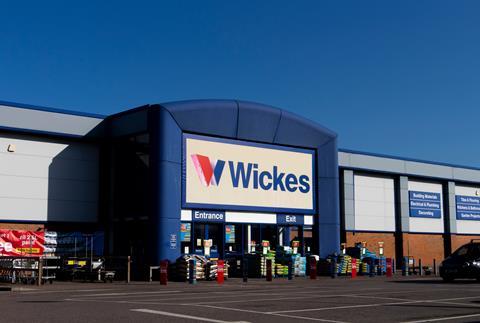 In a trading update this morning, the firm said the number of job losses represented around 9% of its workforce with the number of branches being closed around 8% of its network. It said jobs would also go at its distribution, administrative and sales departments.
It said the branch closures will be "concentrated in the Merchant businesses, in particular the Travis Perkins General Merchant, focusing on small branches where it is either difficult to implement safe distancing practices, or where marginal profitability will be eroded in a reduced volume environment".
Its update said group volumes in May were around 60% of last year while the amount of business it was doing on a weekly basis was around 85-90% of prior year.
It added that its general merchanting business was around 80% of the prior year but its plumbing and heating business was "recovering more slowly as a greater proportion of plumbing work requires tradesmen to work in people's homes".
And it warned: "While there has been a significant recovery in trading volumes in recent weeks, it is evident that the UK is facing a recession and this will have a corresponding impact on the demand for building materials during 2020 and 2021."
Chief executive Nick Roberts said: "Whilst we have experienced improving trends more recently, we do not expect a return to pre-covid trading conditions for some time and consequently we have had to take the very difficult decision to begin consultations on the closure of selected branches and to reduce our workforce to ensure we can protect the group as a whole."
But there was one bright spot with trading at its Wickes DIY stores and tool retailer Toolstation seeing improved like-for-like growth on last year.
The group, which has postponed its interim results by around five weeks to early September, said at 12 June it had cash deposits of £363m and undrawn revolving credit facility of £400m