Sir Peter Cook and Angela Brady among peers remembering a "unique" talent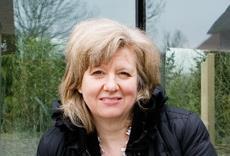 Tributes have been paid to the architect Kathryn Findlay who has died of a brain tumour at the age of 60.
Findlay, who was born in Forfar in Scotland but spent most of her working life in Tokyo and London, was perhaps best known in the wider industry for working on Anish Kapoor and Cecil Balmond's ArcelorMittal Orbit Tower in the 2012 Olympic Park, collaborating with the artist and engineer alongside contractor Sir Robert McAlpine.
However, she was also known for her teaching work and for designing critically-acclaimed buildings such as Poolhouses 1 and 2 in the UK and the Truss Wall House and Soft and Hairy House, both in Tokyo.
Findlay founded her practice Ushida Findlay in Japan in 1986 with her then husband Eisaku Ushida and, as associate professor at Tokyo University, was the first female academic in its department of architecture.
The London-based Ushida Findlay went bust in 2004 but Findlay bounced back to enjoy further architectural success over the past decade.
Sir Peter Cook, the legendary architect and theorist who taught Findlay at the Architectural Association, told Building she was "immensely talented".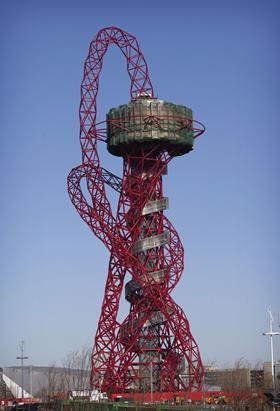 He said: "She never got the degree of recognition in the UK that she deserved. Some of her stuff is wonderful but you have to go to Japan to see most of it although her swimming pool in England is great too.
"She was innovative but respected tradition. She was also optimistic even though she suffered some pretty hard knocks in her life."
Former RIBA president Angela Brady said: "Kathryn Findlay was an inspirational architect to so many, full of great ideas right to the end of her life.
"I managed to capture her on film for 'Designing for Champions' recordings during the Paralympics where she spoke about working with Anish Kapoor who she had planned to work with again.
"I visited her in December and she was full of ideas and spoke about the papers she wanted to write. Sadly her time was cut short. She will be sadly missed, but dearly remembered".
Neil Baxter, the secretary of the Royal Incorporation of Architects in Scotland (RIAS) presented Findlay with a RIAS fellowship at a ceremony last September.
He said: "She was a unique architect, a very subtle architect. Her buildings are innovative, contextual, unusual but wholly appropriate. On a personal note, she was fantastically funny, feisty, decent and incredibly inspiring."
Founding principal of Burrell Foley Fischer Architects, Mark Foley, said that up until recently, his firm had shared office space with Ushida Findlay in Camden.
"I always admired her approach to her work, which was organic and soft and a really interesting combination of materials and forms," he said.
"Her pool houses used thatch over large glazed elevations – a wonderful combination of soft form and materials over something hard-edged.
"She was very thoughtful and will be hugely missed."