Consultant also warns of supply chain insolvencies in the event of hard Brexit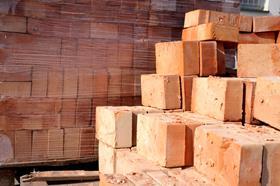 Turner & Townsend has told construction clients to "brace themselves" for Brexit and start stockpiling materials.
Paul Connolly, UK managing director for cost management at the firm, said clients should make the most of the "eleventh-hour reprieve" provided by the mini-delay to Brexit – which had originally been due to take place on Friday.
The actual date and nature of Brtain's departure from the EU remains unknown, with the prime minister's negotiated withdrawal agreement having been defeated three times in the House of Commons, and an array of alternative options having been defeated two times through so-called indicative votes.
But under statute Brexit is now scheduled to take place on 12 April, unless a further extension can be agreed by the UK and the EU.
"Although [the delay to 12 April] does not provide clarity, it's a welcome window in which to ramp up contingency plans to maintain key projects and programmes," Connolly said.
In its latest market intelligence report, T&T suggested the "top 10 issues to address" in the face of Brexit and an uncertain market – with stockpiling at number one.
The report said: "Clients should consider stockpiling as a way to increase certainty of both supply and price," adding that both forward purchasing and careful stock management ought to be looked at.
And it advises clients to consider substituting products from the EU for alternatives from other regions, adding: "Review the role the design supply chain can play at looking at alternative options, particularly material substitutes."
T&T also said the weakness of supply chains and the threat of insolvencies means "hoping the UK supply chain will take up the slack is not an option".
The report said: "There may be cases where [passing all risk onto the supply chain] would be legally possible but strategically unwise; for example, if it leads to an expensive legal dispute that ends up breaking the supply chain by triggering insolvencies."
It added that in the event of a hard Brexit "the UK supply chain will come under stress not only from an abrupt shift in construction demand, but also from other parts of the economy".
Other advice offered to clients includes to hedge against a fall in the value of sterling, to monitor contractors for signs of distress and review contracts for exposure to risk.