Union blasts HSE for not recording nationality of fatal accident victims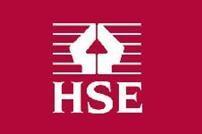 Construction union Ucatt has called for the Health and Safety Executive (HSE) to urgently review the way it reports in order to address what it claims is a worryingly high proportion of construction deaths suffered by migrants.
Ucatt said an analysis of the seven construction deaths in London in 2014/15 showed that five of those were suffered by migrant workers, and called on the HSE to start reporting the nationality of workers suffering fatalities.
The union said it only discovered the information by analysing and researching the names of the deceased workers, as the Health and Safety Executive does not record the nationality of workers who suffer a fatal accident.
Ucatt also repeated its previous call for workers to be forced to undergo a full one-day safety course before being allowed on site, rather than the current health and safety test operated under the CSCS card scheme.
However, the HSE maintains the CSCS card system requires completion of a one-day health and safety course, and that it does take the nationality of a worker into account when investigating site deaths.
Jerry Swain, Ucatt regional secretary for London and the South East, said each of the deaths was an individual tragedy for those involved. "It is essential that issues such as different safety standards and methods of working in countries, language issues and whether the deceased were new to the construction industry are properly considered in order to prevent future fatalities. This is simply not going to happen if the HSE continues to fail to address and record the nationality of workers who suffer a fatal accident," he said.
A spokesman for HSE said: "It is well recognised that foreign or migrant workers are potentially at greater risk in construction because of factors such as language skills, and inexperience or lack of understanding of UK Health and Safety standards. HSE investigates all reportable work-related deaths, and in the case of a death of a migrant worker will consider whether these factors played a part in a worker's death.
"Health and safety law requires all construction workers to have the skills, knowledge, training and experience necessary to safely carry out their work. Any training should be relevant and effective and take account of individuals' needs, including workers' ability to speak and understand English. Guidance for migrant workers and for those employing workers from abroad is available on HSE's website."