Ecobuild latest: Green projects in the UK and France picked up the gongs at the annual BREEAM awards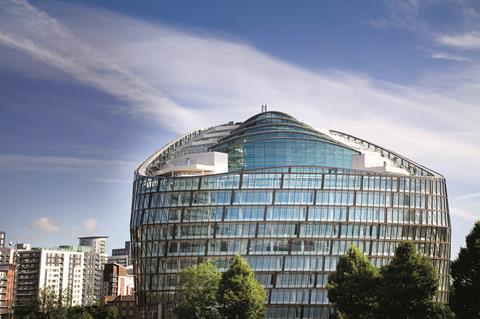 The BRE's awards, announced at Ecobuild last night, recognise the best performing buildings of 2013 assessed under BREEAM.
BREEAM was the world's first environmental assessment method, created in 1990 and now used in over 70 countries around the world, providing a range of social, environmental and economic benefits to clients.
Over a million buildings have been registered for assessment since then.
Ratings are calculated against a range of criteria by independent BREEAM assessors, with the results expressed as a percentage score.
The winners were selected by a panel of judges from a shortlist of the highest scoring buildings in each category.
The winners in the scheme categories were:
Offices: Quadrant 2 South, London
Retail: So Ouest, Levallois-Perret, France
Industrial: Bombay Sapphire Distillery Process Buildings, Hampshire
Mixed Use and Other Buildings: Prince Charles House, St Austell, Cornwall
Education: Energy Technologies Building, Nottingham University
Healthcare: Elective Orthopaedic Theatres, City Hospital, Nottingham
In-Use: Cité Europe, Calais
Residential: Fourways House, London
This year's awards also featured, for the first time, an award decided by a public vote, which went to The Cooperative headquarters building, 1 Angel Square in Manchester (pictured above).
"The outstanding quality of this year's winning projects has set the sustainable development bar even higher," said Gavin Dunn, director of BREEAM.
"They are not only testament to incredible technological ingenuity but also to the resourcefulness and vision of the teams that brought them to life and their ability to put people at their heart."