UKTI chief executive Nick Baird calls on major British contractors to take greater advantage of overseas opportunities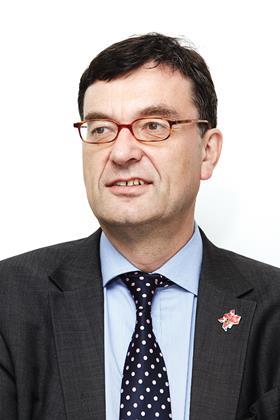 The boss of UK Trade & Investment has called on major British contractors to take greater advantage of overseas opportunities.
In an interview with Building this week, UKTI chief executive Nick Baird said that foreign governments and businesses have a "wistful concern" over a perceived lack of contractors from this country, which he said was in contrast to increasingly international consultants.
UKTI is currently hosting the high-profile British Business Embassy, which aims to use the 2012 London Olympics to boost exports from sectors including construction.
Baird said: "You see it all over the world. I was most recently in the Gulf and they were saying, 'Please, please, more British construction companies come out here – we want to see British companies building things'.
"There is a sense that Britain is more in the consulting, more in the project management, design engineering area. But they want to see British firms building things.
"We know the reasons – they [British contractors] don't want to take on that level of risk and so on. What is certainly true is if ever there was a change of mind in the construction sector around this, there is huge demand for British expertise from countries that are prepared to pay for quality."
Baird also revealed that UKTI is seeking to "facilitate building of consortia" to access the largest projects abroad, most of which are in infrastructure.
"This point has been made to us by governments overseas as a weakness of the UK offer compared to Germany or France – that we tend not to fight in groups, as it were. They like to have an offer which includes the finance, the developer, the operating company with supply chains supporting them."
However, one boss at a major contractor who did not wish to be named said a desire to avoid falling foul of the Bribery Act was a key reason for firms' reticence.
He said: "As a consultant, you are selling people whereas a contractor has to procure people and materials. Materials have to come through ports and can be difficult to get hold of. In a lot of places, you cannot get stuff without paying for 'services'."
Read the full interview with Nick Baird here.