Costs associated with sale of timber frame arm keeps firm in red
Up-for-sale housebuilder Stewart Milne narrowed losses last year but costs associated with the sale of its timber frame business again kept the firm in the red with the company last turning in a pre-tax profit seven years ago.
In the years since it made a £7.8m pre-tax profit in 2015, the firm has racked up nearly £172m in cumulative losses with the latest being an £8.1m pre-tax loss in the year to October 2021.
The figure was down from the £71.5m loss it posted for the 16 months to October 2020 with the company actually turning in a £600,000 profit in the followin12 months but exceptional items of £8.7m dragged it to a sixth successive pre-tax loss.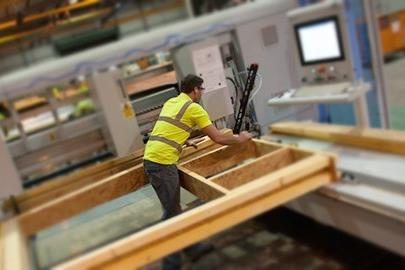 It said the latest round of exceptional items included a £1.7m investment impairment along with preliminary costs and an associated refinancing exercise in relation to the sale of its £94m timber frame business.
This was bought last December by Scottish timber specialist Donaldson Group for an undisclosed sum but Stewart Milne said proceeds from the sale helped it pay off £61m of its overdraft with the Bank of Scotland which it said now stands at £114m.
Last month, the eponymous founder of the Aberdeen-based business put the company up for sale as the 71-year-old Milne concentrates on his retirement plans.
The firm, which traces its origins back to the late 1970s, said the number of units sold during the period was 828 versus the 836 sold in the prior 16-month period with the number of private units up to 668 from 601.
It said problems with the housing market in its north-east Scotland stronghold, caused by a downturn in the oil and gas sector, has eased with renewed demand for homes in and around the city.
Turnover last year was up to £306m from £270m for the previous period.