More than 80% of homes are unaffordable for the average working family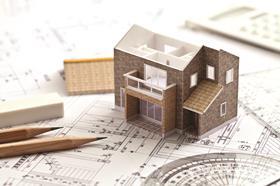 More than 80% of homes are unaffordable for the average working family looking to buy their first home, new research has revealed.
The study, carried out by Shelter, shows that in 83 local authority areas, accounting for a quarter of the country, fewer than 10 homes for sale were affordable.
The homelessness charity's analysis showed that in 14 local authority areas, including the London borough of Lewisham and Slough, there was not a single home available to a family on an average income.
Other affordability blackspots included Brighton and Cambridge where there were just one and three affordable homes for sale respectively.
Shelter's findings also showed that England's affordable homes crisis is not confined to London and the South East.
In Exeter only 1% of homes on the market were affordable for the typical family (8 out of 553 for sale); and in Herefordshire only 3% were affordable (46 out of 1751 for sale).
Single people had even less chance of getting a foot on the property ladder, with only 7 out of every 100 homes on the market affordable for someone on an average wage.
And even couples without children who have two full-time incomes are likely to struggle. In a quarter of the country, fewer than 10% of homes for sale were affordable for a couple without children on average wages.
Campbell Robb, chief executive of Shelter, said: "As the pool of affordable properties shrinks ever smaller, thousands of people are being forced to wave goodbye to their dreams of a home of their own – even those who've been able to put aside a large deposit. It's a bitter pill to swallow when we know that politicians can turn the tide on our housing shortage in a single parliament.
"Help to Buy or tweaks to planning rules will only ever be sticking plaster solutions. Bringing a stable home back within reach will take bolder action like helping small local builders to find the finance they need to get building, and investing in a new generation of part rent, part buy homes. What we need right now is for politicians to roll up their sleeves and make stable homes for the next generation a top priority."
Responding to the report, shadow housing minister said:"It's shocking that four out of five first-time buyers are being priced out of home ownership.
"Unless we build many more homes working people will be denied their dream of owning their own home. Yet under David Cameron the number of homes built has fallen to the lowest level in peacetime since the 1920s."