Latest delay blamed on need to relocate underground utilities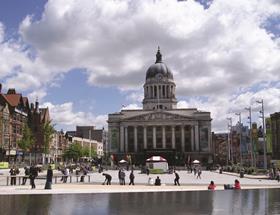 Vinci has admitted that its project to extend Nottingham's tram network faces a six month delay, the BBC has reported.
The city's £570m Nottingham Express Transit tram extension to Chilwell and Clifton had been due to be up and running by the end of December.
Last month, Nottingham City Council said the opening had been delayed until April, but Vinci's civil engineering arm Taylor Woodrow Alstrom has now said the lines will open in the middle of next year, according to the BBC.
In the report, the latest delay is blamed the on the need relocate underground utilities.
Project director Paul Harris told the BBC that the will open "as early as we can" but it will be "towards the middle of the year".