But Scott Brownrigg says Brexit is not behind decision to set up shop in Netherlands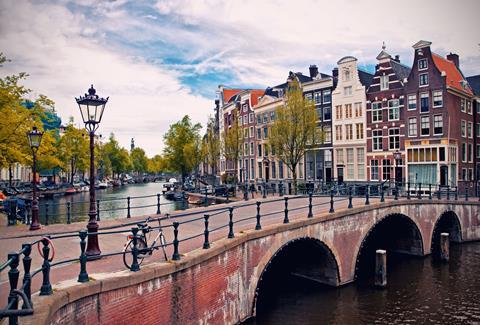 London-headquartered architect Scott Brownrigg has opened a new office in Amsterdam – but the firm stressed Brexit was not a factor behind the move.
The new office will focus on corporate and technology-intensive projects and is part of Scott Brownrigg's plan to expand its global activity.
It will initially be staffed by three people, including Iain Macdonald, the firm's director of advanced technologies with employee numbers at the site are expected to rise as and when new work comes in.
"This is not about Brexit," Macdonald told Building. "We were already here in [mainland] Europe and then Brexit came along.
"Amsterdam is very well connected for our activities in the Benelux region and Germany and will help us connect with existing and prospective clients."
Macdonald said the firm effectively now had four global hubs – London, New York, Singapore and Amsterdam – and the latest office was part of its commitment to expanding its global presence.
"We're not just tipping out toe in the water. We're committed to international growth," he added.
Maconald said just over a quarter of the firm's 100 staff in its London office were from the EU and it was monitoring developments between Theresa May's government and Brussels over the UK's departure from the EU.
But the firm did say Brexit was partly to blame for a drop in income in its last set of results filed at Companies House. In the year to July 2018, turnover fell 5% to £22m. Pre-tax profit slipped 11% to £1.5m.
In a note accompanying its accounts, the architect said the fall in revenue was "in part [due] to reduced fees within the UK as a result of market pressures as Brexit approaches".
The firm said it is also looking to move into a number of new sectors and countries, including Australia and New Zealand.