The Welsh Government has set out plans detailing a pipeline of capital projects worth £15bn over the next decade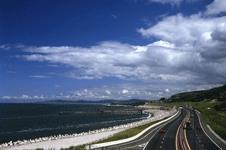 The Welsh Infrastructure Investment plan, details a pipeline of £15bnof capital projects including roads, schools, hospitals, housing and other schemes to be built over the next decade.
The Plan outlines seven high level priorities:
Improving transport network in Wales
Improving telecommunications networks
Supporting the development of the energy industry
Investing in housing
Delivering more efficient and economical public services in the NHS
Improving the quality of the educational estate, particularly schools
Developing Enterprise Zones
Finance minister Jane Hutt said: "For the first time we are giving the private sector, public sector and third sector a clear vision of our priorities over the next 10 years. This will help them to ensure they are well placed - adequately skilled and resourced - to support the key projects we will be funding.
"There are big challenges ahead that demand a more strategic and focused approach. What we have published today is very much the first step in achieving this approach. We want to develop the Plan with our partners so that we can all get the maximum value from the investments we make."
The plan also outlines new ways of financing major projects, including local government borrowing and housing bonds.
The Welsh Government also a further package of investments, including a commitment to develop a Welsh mortgage guarantee scheme to support housebuilders and help first time buyers.
Other announcements included:
an additional £5m for home energy efficiency
£6m to expand the successful Welsh Housing Partnership, levering in an investment of £30m in total to deliver 280 family homes for intermediate rent
£5m to double the size of the recyclable empty homes fund, contributing to our target of bringing 5,000 empty homes back into use during this Assembly term
£2.7m for M4 junction improvements
an additional £4m to accelerate essential flood protection schemes, reducing the impact of flood and coastal erosion on our communities
£6.8m to accelerate major hospital projects at Ysbyty Glan Clwyd and Llandough.
£500k to deliver premises for domestic abuse 'One Stop Shops' in Pembrokeshire, Swansea and Gwynedd
an additional £5m to support schools projects in Lampeter, Denbighshire, Abercynon and Penarth and £3m for the new Cardiff City Centre post-16 campus
£3.5m to support essential infrastructure work for the Northern Gateway site in the Deeside Enterprise Zone and
£2.5m to boost the Welsh Economic Growth Fund to support Welsh SMEs.