But firm says restructuring is on track and expects to complete EfW jobs this autumn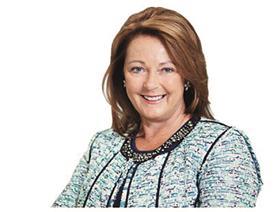 Interserve says it expects to complete its remaining energy-from-waste contracts by the end of the year after racking up £11m of more losses on the initiative in the first half.
The firm decided to pull out of the market more than two years ago after a number of jobs, notably a scheme in Glasgow which it was kicked off from back in autumn 2016, turned sour.
The firm, which had to complete a refinancing deal earlier this spring to cope with the losses, said it blew another £11.2m on its energy-from-waste business – on top of the £216m it has already had to weather – in the six months to June.
But the firm said there was light at the end of the tunnel with remaining schemes at Templeborough, South Yorkshire, Margam in south Wales, and Dunbar in Scotland all expected to complete this autumn. A scheme in Derby is due to be handed over by the end of next month.
Interserve spent close to £40m carrying out work at its remaining contracts in the first half but said it would recoup £32m of this in milestone payments and expected insurance receipts in the second half.
And it added it expected to make more inroads into the amounts it has had to shell out as money from insurance claims comes in.
It said: "The receipt of further insurance proceeds remains a key focus for the group."
Net debt at the business as of June 30 was £614.3m and Interserve expects to pay £80m in interest costs this year on all of its loans.
The firm said the decision to pull out of the London building market had cost it £6.5m although Interserve said it would continue to carry out fit-out work in the capital through its Paragon business.
Its ongoing UK construction business turned in a lower operating profit, slipping £4m to £5.6m on turnover down from £506m to £396m. Operating margins went down to 1.4% from 1.9%.
And the firm said its international business, where the firm concentrates on work in the Middle East, has been hobbled by a trade blockade on Qatar which last year saw Saudi Arabia and the UAE impose a trade and diplomatic embargo on the Gulf state. It added that its RMD equipment services business had also been hit by the row which helped send revenue down 12% to £97m and operating profit down a quarter to £18.4m.
Interserve said it had booked a further £6.8m of provisions on 18 problem contracts it had discovered following a strategic review last year taking provisions against these contracts to more than £50m.
It added that it spent £32m on fees for its refinancing – on top of the £14m it shelled out on the second half of 2017 – while it spent £10.8m on restructuring costs under its three year Fit for Growth strategy which it said had made £8m of savings in the first half of the year. The firm shed 470 jobs during the period.
Chief executive Debbie White (pictured), who joined the firm nearly a year ago, said: "The first half of 2018 was an important period for Interserve as the new management team took actions to bring stability to the business and agree the direction of the Group's future strategy. The 'Fit for Growth' initiatives we are implementing are delivering material cost savings and will result in a simpler, more focused and more effective Interserve."
The sale of a property development business in Edinburgh brought in a £17m profit.
Revenue in the first half was to down to £1.5bn from £1.6bn with the firm racking up a pre-tax loss of £6m from a £25m profit last time. Operating profit fell 30% to £40.1m but the firm said this figure was up £11.5m on the number for the second half of 2017.