ICO reveals it holds information on another blacklist understood to contain 500 names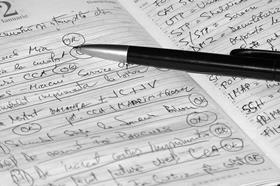 The existence of a second construction industry blacklist, understood to contain as many as 500 names, has been confirmed by the information watchdog.
A source at the Information Commissioner's Office (ICO) told Building the organisation is in possession of a list of about 500 workers who worked on three major projects hit by industrial unrest around the turn of the Millennium - the Royal Opera House refurbishment, Jubilee Line extension and the Pfizer manufacturing plant in Kent.
The news emerged as a letter from ICO deputy commissioner David Smith to the Scottish Affairs committee highlighted the fact that the ICO has evidence on blacklisting beyond that which has previously come to light.
In the letter - sent last month and seen by Building - Smith said the ICO had faxes to and from Haden Young (then a Balfour Beatty subsidiary) "which contain the names of what appear to be individual construction workers and their NI numbers."
Smith added in the letter that the ICO also holds a list "of nine contact names and addresses of what appear to be individual managers within different construction companies and a small sample of names and NI numbers of individual construction workers on what are termed the Pfizer, Royal Opera House and Jubilee Line lists."
The new material is additional to the blacklist the ICO seized from the offices of the Consulting Association (TCA) in 2009, which has 3,213 names.
Alan Wainwright, a former manager at firms including Haden Young turned blacklisting whistleblower, told the Scottish Affairs committee last November that a list of 500 "mechanical and electrical operatives" from these three jobs had been circulated among labour managers in 2000. All three jobs were hit by strikes.
Steve Murphy, general secretary of Ucatt, said it had been warning since 2009 that TCA's was not the only blacklist in the industry.
Balfour Beatty declined to comment.