Exclusive: Landmark deal to see Wates acquire Shepherd Group's engineering services and FM divisions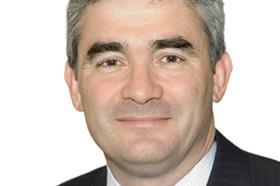 Contractor Wates and Shepherd Group have agreed a deal that will see Wates take over the bulk of Shepherd's construction business, Building can reveal.
The two firms have reached preliminary agreement on a deal which will include the sale of Shepherd Engineering Services (SES) and Shepherd's facilities management division to Wates.
The deal will also include the majority of Shepherd Construction's contracts, but not that entire business.
Shepherd Construction, SES and the FM division form part of Shepherd Group Built Environment. Shepherd Group divisions outside of this business, including modular builders Portakabin and Yorkon, will remain unaffected by the sale.
It was first reported in early March that the two companies were in talks, although neither had up until now commented on or confirmed the speculation.
The transaction is subject to due diligence being completed. The terms of the proposed deal have not been disclosed.
The deal will mark a landmark acquisition for Wates, which under new chief executive Andrew Davies (pictured) has outlined an ambition to double its revenue to £2bn.
The company had a turnover of £1.05bn in the year to December 2014, up by 13% on the previous year. Its pre-tax profit was £22.6m in 2014, slightly up on the £22.3m it reported in 2013.
Andrew Davies, chief executive of Wates Group, said: "The deal would form part of Wates Group's long-term growth strategy to develop its construction and property services businesses nationwide and build on the success of the company's recent acquisition strategy. The acquisition of Shepherd Construction's capability, Shepherd Engineering Services and Shepherd FM would complement and enhance our existing Construction and Property Services businesses, with access to additional areas of expertise in off-site construction, design for manufacture and assembly operations and expansion in new markets into the North of England."
He added: "These additions to the Wates Group would complement and enhance our current expertise in the marketplace and allow us to move into new markets and realise our growth plans."
David Williams, chairman of Shepherd Group, said: "As a company with 125 years heritage, Shepherd Group has a strong history of adapting to market opportunities as they evolve. This deal would support our long-term growth strategy, providing exciting opportunities for the businesses retained in Shepherd Group as well as those involved in the proposed sale. The Shepherd Group Board recognises that Shepherd Construction needs scale in order to capitalise on its full potential and the market opportunities arising out of its acknowledged technical capability.
"Our aim is to ensure the best possible future opportunity for all our businesses – and that includes Shepherd Construction, Shepherd Engineering Services and Shepherd FM. This transaction would also enable Shepherd Group to focus future investment on significant sustainable development opportunities such as the continued expansion of our Portakabin business."
News of the deal betweeen Wates and Shepherd comes weeks after Shepherd Group sold 11 Yorkshire-based housing sites belonging to its housing division, Shepherd Homes, to Galliford Try.
Last December, Shepherd Group launched a review of its operations after it reported a 12% drop in pre-tax profit to £11.4m for the year to June 2014, on turnover of £686m. At the time, the company described the performance of its construction and engineering divisions as "very disappointing".
Earlier this week, Shepherd confirmed that it had made 55 employees redundant from its Shepherd Construction business, including 37 compulsory and 18 voluntary redundancies. A spokesperson said at the time: "We are doing everything possible to prioritise the welfare of staff affected."