Central Bedfordshire council is rebuilding the 42-year old Dunstable building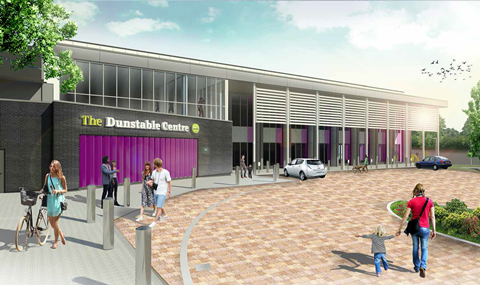 Wates has been appointed to the £20.1m rebuild and refurbishment of the leisure centre in Dunstable, Bedfordshire.
The new facility will feature a 100-station gym, 25m swimming pool and learner pool with viewing gallery, as well as multi-purpose studios.
The project is expected to complete by 2019 and will also house a ground floor library, crèche and community space for services, including Citizens Advice and adult day care.
Jill Dickinson, assistant director of leisure, libraries and countryside at the council, said: "Redeveloping Dunstable Leisure Centre is a priority in the Council's Leisure Strategy. After 42-years of service, the old centre was no longer fit for purpose and did not offer value for our customers."