Contractor launches development division called Wates Residential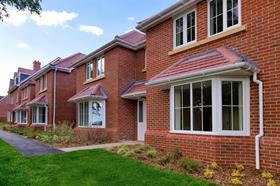 Contractor Wates has launched a new housing development arm called Wates Residential.
The announcement follows the separation of the group's new-build housing division and its social housing maintenance business, which will retain the Wates Living Space brand.
The launch of Wates Residential will see the business keep its contractor relationships with social landlords but also expand its investment portfolio and increase sales activity in the private housing market.
The restructure will see Wates Residential form part of Wates Residential Developments Group alongside the business' land investment and planning arm, Wates Developments.
Wates Residential's current partnership housing pipeline includes City of Cardiff Council's flagship Housing Partnership Programme, under which 1,500 new homes will be developed over 10 years.
Wates said the move will enable its new resi arm to grow its housing investment collaborations, and joint venture and community regeneration partnerships to create more homes.
Jo Jamieson, managing director of Wates Residential, said: "Our new business strategy will enable us to build our relationship with our core social landlord client base, while also unlocking new and innovative development opportunities."
David Brocklebank, group managing director at Wates Residential Developments Group, said: "Notably we can offer land investment and scheme promotion, specialist planning delivery and residential land sales, plus our developments to include joint venture partnerships in both private and public sectors."