Legacy company begins search for a contractor to adapt stadium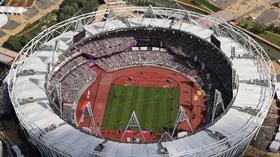 West Ham United's bid to occupy the Olympic Stadium in east London has been ranked as the front-runner by the London Legacy Development Corporation (LLDC).
LLDC unanimously agreed that the football club's bid should be ranked highest of the bids received at a board meeting today.
LLDC has started procurement for a contractor to undertake adaptations to the stadium and is also exploring the feasibility of opening the stadium for events in summer 2013 before the adaptation works get underway.
Negotiations will be held with West Ham United on final commercial terms for them to move to the stadium.
LLDC said the agreement was conditional on agreement on a number of issues, including:
The final specification for adaptations to the stadium and associated funding
Securing planning permission
Obtaining appropriate national governing body approvals
The finalisation of commercial terms, including a mechanism to protect the taxpayers' investment in the stadium were the value of the club to increase significantly through a change in location.
If West Ham is successful the stadium will be reconfigured to provide retractable or moveable seating to allow a quick change between athletics and football use.
Under all options the stadium will remain a publicly owned asset. It has already been chosen to host the 2017 IAAF World Athletics Championships.
The other bids for the Olympic Stadium came from Leyton Orient football club, Formula One and the University College of Football Business (UCFB).