Housebuilder's boss says firm plans to double in size by 2023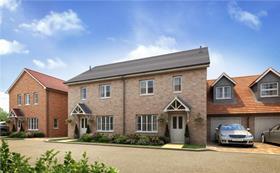 A strong performance by Weston Group's housebuilding arm helped the business post record turnover and profit figures for the year to the end of July 2018.
Essex-based Weston Group reported a pre-tax profit of £35.8m, up 57% year-on-year, on turnover of £257m, up 29%.
Its Weston Homes business was the driving force behind the sales increase, the group said, with total sales completions in the year up 28% to 737 units.
Sales of newly-completed residential and commercial properties generated income of £236m, an increase of nearly 32%.
The group said 40% of its sales in the last 12 months had been to first time or younger buyers, with 32% of sales being secured by the Help to Buy scheme.
Backed by a development pipeline of 6,000 new homes, chairman chief executive Bob Weston said the business was looking to double in size over the next five years.
"In order to facilitate this growth the group is injecting £28m in new investment into the business in the form of upgraded infrastructure, building a new corporate headquarters and logistics warehouse [both in Stansted] and more staff employment and training," he added.
Weston said it is looking to recruit around 350 more staff to help it hit its growth target. Worker numbers rose 10% to 425 over the past year, the group's latest accounts reveal.