Contractor's chairman ripped into Woolwich Central supply chain last summer, warning them it would go to court to recover costs
A claim for damages relating to alleged defects in the design and construction of a mixed-use scheme in Woolwich has sparked a war of words between the scheme's project team.
Willmott Dixon filed a suit last month against five firms in an effort to recoup more than £47m from those it claims are responsible for problems with the external wall system (EWS) on the £250m Woolwich Central mixed-use scheme.
Last summer, the firm's chairman Colin Enticknap used his statement in its latest report and accounts to rip into the supply chain and others on the job, accusing them of trying to "escape" paying up and promising that it would use the courts to recover what it reckons it is owed.
In those accounts, Willmott Dixon said it had initially expected the cost of repair work to be £25.7m but admitted that the extent and scope of what was required had gone up which, along with rising labour and materials costs, meant the current bill at the time was £43.9m.
It now says the cost of the work has gone up again, to around £46.67m, with the contractor's claim seeking damages for this amount along with VAT.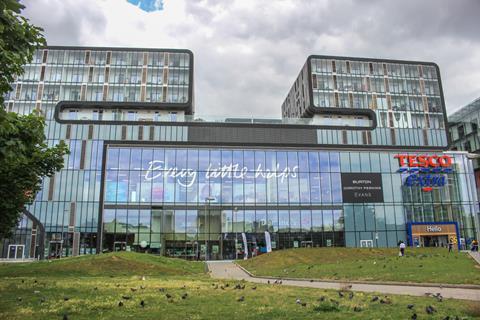 Building envelope specialist Prater Ltd, and its parent company Lindner Exteriors, have been named in the writ alongside architect Sheppard Robson, AIS Surveyors and Aecom, which was employed as a fire engineer.
The co-defendants filed their defences at the Technology and Construction Court last week, each with their own views of where the blame lies.
While Aecom's lawyers said all of the firm's co-defendants bear some responsibility, Prater and Lindner single out Willmott Dixon and Sheppard Robson, the latter of which claims that Prater was "exclusively" responsible.
The case comes after Willmott Dixon reached a settlement with the client, Tesco, last April, under which the contractor agreed to carry out remedial works, which began in the second quarter of 2022.
Willmott Dixon, the main contractor on the 17-storey building, claims the Kingspan Kooltherm K15 insulation – a material that featured on the Grenfell Tower refurbishment – that was used behind the rainscreen cladding was a "combustible material" and that this meant that the external wall system (EWS) was "not adequately fire resistant".
The firm alleges that Prater had "designed and constructed the EWS containing those defects" by including the allegedly unsuitable material and that in doing so was "in breach of both its absolute obligations and its obligations to carry out its design with reasonable skill and care".
It said Prater had been obliged to carry out its designs to "a standard no less exacting than that of an architect or engineer experienced in designing cladding systems for substantial residential developments" and alleged that, had Prater complied with its contractual obligations, the defects would not have existed.
In its defence, Prater said the contractor's claim failed to "properly to engage with the actual scope, meaning and effect" of the contract between the two firms.
It said that it had tendered on the basis of Sheppard Robson's original specification, which specified the use of a non-combustible insulation, and that prior to winning the tender, it had become apparent to the architect and the contractor that the specified insulation could not meet the desired thermal requirements without exceeding the required maximum thickness.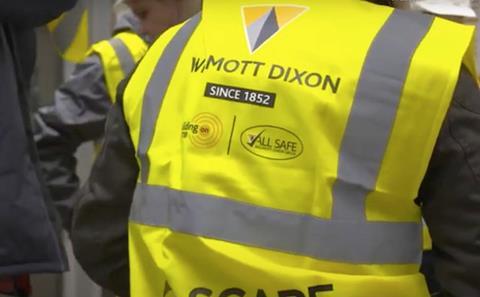 Prater was consulted and it was concluded that Kingspan K15 could solve the problem, the firm's lawyers said, while maintaining that this advice was given "expressly on the basis that it was for [Willmott Dixon] and Sheppard Robson to satisfy themselves of the suitability of this product for use within the EWS on the development".
They also claim that Prater gave this advice prior to the sub-contract and therefore "outside of its obligations thereunder".
Sheppard Robson – which Willmott Dixon also accused of failing to provide "competent advice" with regards to the cladding system – said it was not contractually obliged to consider how Prater's design would comply with Building Regulations, placing "exclusive responsibility" for detailed design of the system with the envelopes specialist.
It accused Prater of choosing "different EWS components to those specified" by the architect in its outline specification and said it had raised concerns "on numerous occasions" about the installation of cavity barriers and other alleged defects.
Aecom has been accused by Willmott Dixon of breaching their contractual obligations, with the contractor claiming that a "competent fire engineer" would have advised that the proposed EWS products were unsuitable.
The consultant's lawyers responded by claiming that, while it was responsible for carrying out a fire strategy report, Aecom had been "under no obligation to ensure, nor did it warrant, that materials used in the construction would be compliant with any given requirements or standards," and that this responsibility fell to Sheppard Robson, Prater and AIS.
They added the firm had been under no obligation to "proactively" look into which materials were being used for the EWS or assess their compliance with regulation "unless specifically provided with details of those materials and specifically requested to provide that advice", which it claims it was not.
It went on to accuse Willmott Dixon of "contributory negligence" for "failing to instruct a review of the detailed design of the EWS and the materials proposed for use in its construction".
>>See also: Risk and responsibility: unpicking the first post-Grenfell court decisions
AIS Chartered Surveyors, the remaining subcontractor named in Willmott Dixon's claim, issued a final certificate for the job in March 2014, which confirmed the development had been completed in line with the Building Regulations and could be occupied.
By doing so, Willmott Dixon alleges that AIS failed to ensure that the development complied with statutory requirements, and did not use the "skill, care and diligence which may reasonably be expected of a qualified and competent approved inspector".
In its own defence, AIS said the contractor was not entitled to damages against it because it had been employed directly by Tesco.
It also rejected the allegation that the use of Kingspan K15 had rendered the development unfit for habitation and repeated Aecom's allegation of contributory negligence, in this instance for making or approving changes to the materials used in the EWS "without consulting or informing AIS".
It admitted that there were "some cavity barrier installation defects", but insisted it had "performed its services and/or duties as approved inspector with reasonable skill, care and diligence".
The scheme consists of an 84,000 sq ft Tesco superstore and seven residential tower blocks, covering more than 250 flats, the largest of which is nine storeys.
Willmott Dixon declined to comment.