Contractor looking to sell division to focus on building and developing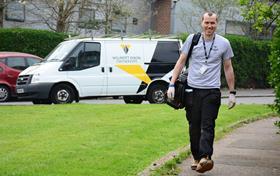 Willmott Dixon has put its support services arm up for sale.
The contractor said it has decided to sell its support services division - which incorporates its energy services and housing maintenance operations - to focus on its two main divisions, contracting and residential development.
The firm is now looking for expressions of interest from private investors or other contractors.
In a statement, Willmott Dixon said energy services and housing maintenance – which together turned over £143m in 2014 and made a combined £2.9m pre-tax profit – have "significant potential" but are hampered by being "minority players" in a group focused on contracting and development.
The firm said: "Whilst the support services division is performing well under experienced and capable management, and is expected to continue delivering reliable and profitable returns well into the future, the group board believes there to be significant untapped potential.
"Indeed, with the right direction, support and synergies, it is confident that the two subsidiary companies involved - Willmott Dixon Partnerships and Willmott Dixon Energy Services - could each grow to challenge 'market leader' status in their respective sectors.
"However, the board also recognises that these businesses are being hampered to some extent by being minority players in a group predominantly rooted in contracting and development activity."
Willmott Dixon said it is looking to sell the businesses to an organisation that can unlock their "significant potential" but that it will retain the division if a suitable buyer can't be found.
Big four audit firm Ernst & Young is advising on the sale and interested parties have been told to contact Mark Brockway at mbrockway@uk.ey.com.