School building programme will focus on modern methods of construction
The department for education has announced which firms have secured spots on its £3bn offsite schools framework.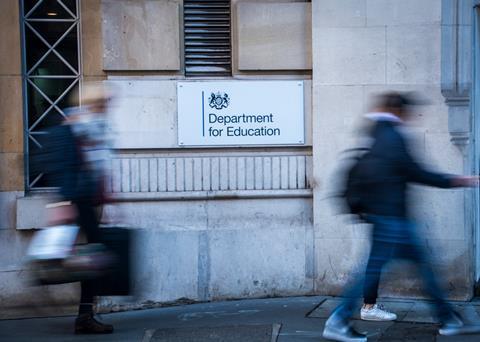 Around 30 schools a year will be built over the next four years as part of the department's latest school building programme.
The framework has been split into two lots by size of project, with the department appointing five contractors to each.
Lot 1, which is worth £2bn, will cover secondary schools and blocks across England with an internal area of more than 6,000m2.
The department said it may also use companies that are appointed to Lot 1 to build batches of primary schools.
Primary schools will be covered in the second lot, worth £1bn, which will also include secondary blocks with an internal area of between 750m2 and 6,000m2 throughout England.
Bidders were able to submit tenders for both lots but could only be appointed to one.
Government procurement chiefs have outlined plans to deliver the schools below current budgeted costs using modern methods of construction (MMC) like offsite construction to minimise costs.
Three existing offsite deals have been replaced by the new framework, which the department has designed to develop offsite and MMC in a push towards using a design for manufacture and assembly approach.
Secondary schools and blocks above 6,000m2
Bowmer & Kirkland
Caledonian Modular
Elliott Group
Laing O'Rourke Construction
Wates Construction
Primary school schemes and secondary blocks of 750m2 to 6,000m2
Eco Modular Buildings
NetZero Buildings
Portakabin
Reds10 UK
Spatial Initiative