Government's flagship scheme hit by financial regulations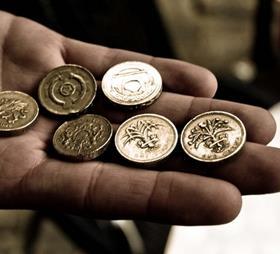 Industry experts have expressed fears moves by the Green Deal Finance Company to credit check customers could increase costs and suppress demand for the government's flagship scheme.
It has never been clear whether credit checks of customers would be required under the Green Deal because of the unique way that the schemes loans are tied to the property not the occupier.
However, the Office of Fair Trading has advised the Green Deal Finance Company (GDFC) it will need to conduct them to comply with financial regulations.
Paul Davies, partner at accountant PricewaterhouseCoopers, which is leading the development of the Green Deal Finance Company (GDFC), said the fact that debt repayments would need to be less than the energy savings generated to meet the scheme's golden rule meant it differed from other loans.
"This has to be intelligently recognised in any credit checking process," he said.
But Nick Hayes, head of sustainability at consultant EC Harris, said: "Anything that makes it overly bureaucratic could act as a disincentive." But he said it put it on the same footing as any other commercial contract such as taking out satellite television.
David Adams, director of energy at Willmott Dixon Energy Services, described the credit checks as "silly" and "box ticking".
"This has not been done because it provides an improved risk profile or protection for the house holder. If that person moves out and someone moves in you don't credit check them so why do it in the first place?" he said.