Subcontractor suffers multiple injuries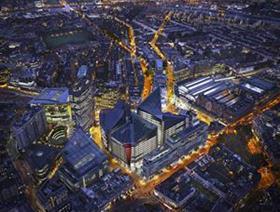 The Health and Safety Executive is investigating an incident earlier this month at Land Securities Nova site in Victoria, central London.
A worker fell at the site on 16 April sustaining multiple injuries.
A spokesperson for Land Securities said: 'We can confirm that there was an incident at our Nova Victoria site on Saturday.
"A subcontractor was involved in a fall at the site and sustained multiple injuries. He is currently in a stable, but critical condition in hospital. We are fully cooperating with all the relevant authorities."
Mace is main contractor on the first phase of the scheme which carries a price tag of £380m. Mace referred enquires to Land Securities.