Ucatt "bitterly disappointed' by employment tribunal's verdict after four year battle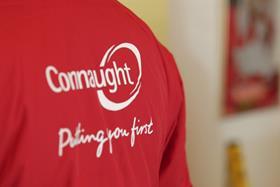 Ucatt has lost an employment tribunal case that it fought on behalf of 124 ex-Connaught workers, who were made redundant when the company collapsed into administration in 2010.
The workers were employed by Connaught and were undertaking council housing repair work on an outsourced Norwich City Council contract.
Ucatt had taken an employment tribunal on behalf of the workers, arguing that when Connaught went into administration their contracts transferred to other companies and the staff should have been TUPE transferred with the new contracts.
If the construction union had been successful,he workers could have claimed for unfair dismissal and other rights against the companies taking over the contracts. However the employment tribunal ruled that no TUPE transfer took place.
Ucatt is now considering whether to make a claim on behalf of the workers for a protective award as Connaught failed to inform and consult the workforce before making them redundant.
If this claim is successful, the workers will be paid by the Government's Insolvency Service for eight weeks pay at the statutory maximum amount.
Brian Rye, regional secretary for Ucatt's Eastern Region, said: "The ex-Connaught workers are bitterly disappointed with the decision by the employment tribunal. Despite this setback Ucatt is absolutely committed to fighting for justice for the workers and we will be using every legal avenue left open to us.
"The Connaught workers in Norwich were made redundant without warning and deserve proper compensation for the appalling manner in which they were treated."