New arrival was leading work on US firm's Moorfields Eye Hospital scheme in Camden
WSP has turned to Aecom to beef up its innovation arm at its property and buildings business.
Dale Sinclair started at his new employer last week after eight years at Aecom where he was director of innovation.
He joined the US giant after a decade at architect Dyer where he was a director following more than 16 years at BDP.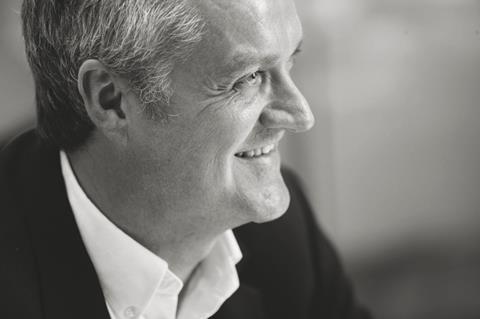 Announcing his appointment, WSP's managing director of its property and buildings business Kamran Moazami said: "Dale's creativity and invaluable experience will strengthen WSP's intention to offer our clients the best holistic engineering solution in the UK, adding value through design optimisation, construction de-risking and speed of delivery.
"Through his work we will be able to deliver a total solution, from masterplanning to the construction of major projects, and drive forward our MMC and net zero goals as a cornerstone of our design excellence."
Sinclair's most recent scheme was working on the new Moorfields Eye Hospital at St Pancras, known as Oriel, which is a joint initiative between Moorfields Eye Hospital NHS Foundation Trust, UCL Institute of Ophthalmology and the Moorfields Eye Charity.
He led the scheme to RIBA stage 3 which was completed last September with the next phase, which involves choosing a contractor and construction, being headed by Jason Pearson, Aecom's boss of healthcare architecture for the UK and Ireland.
Sinclair also chairs industry groups at the Construction Leadership Council and British Standards Institute.