Executors charged with distributing estate after debts, tax and £2.2m personal bequests
Dame Zaha Hadid left a fortune of £70.8m, the vast majority of which will be held in trust for distribution by her executors, the architect's will reveals.
Papers made available to Building from the Probate Office show the overall amount would be reduced to a net figure of £67.2m after the subtraction of debts following Hadid's death on March 31 last year.
The last version of her will, signed almost exactly a year before she died of a heart attack in a Miami hospital, gave her full name as Zaha Mohammad Hussein Hadid, and named six individual beneficiaries who will share £2.2 million.
Business partner Patrik Schumacher receives an inheritance tax-free lump bequest of £500,000, as do the architect's brother Haitham Hadid, neice Rana Hadid – a Lebanon-based architect, and nephew Hussein Hadid.
Hadid's neice the painter and filmmaker Tala Hadid and nephew Nik Williams were left £100,000 each.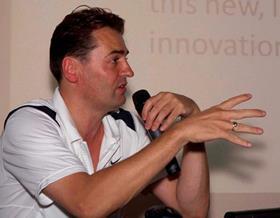 In addition to being beneficiaries, Schumacher and Rana Hadid are both executors of the will, along with Lord Peter Palumbro and the artist Brian Clarke. The four are also the sole current directors of the Zaha Hadid Foundation.
According to Hadid's will, the remainder of her estate, after funeral expenses, debts and inheritance tax is to be held in trust for up to 125 years with the trustees given discretion over its allocation. A default clause would revert all undistributed proceeds to the Zaha Hadid Foundation.
The will identifies trust-fund beneficiaries as Schumacher; past, current and future employees of Hadid's companies; Hadid's descendants and their spouses; her foundation; and "any charities". She also empowered her trustees to appoint other beneficiaries.
The companies Hadid named in her will were the Zaha Hadid Foundation, Zaha Hadid Holdings Ltd, Zaha Hadid Design Ltd, Zaha Hadid Ltd, and Zaha Hadid (Services) Ltd.
Zaha Hadid Holdings includes the company's main architect business Zaha Hadid Ltd as a subsidiary. According to its latest annual return, filed at Companies House in November 2015, Zaha Hadid Holdings is 100% owned by Hadid herself.
Companies House also lists two other companies of which Hadid was a former director: Zaha Hadid (Italy) Ltd and Zaha Hadid (Project Management) Ltd. The former was described as inactive in its most recent accounts, while the latter is a subsidiary of Zaha Hadid Design.
Schumacher, who is principal of Zaha Hadid Architects, found himself at the centre of controversy last year when off-the-cuff comments about the the future of social housing and potential redevelopment of Hyde Park went viral after being aired at a Berlin architecture conference.