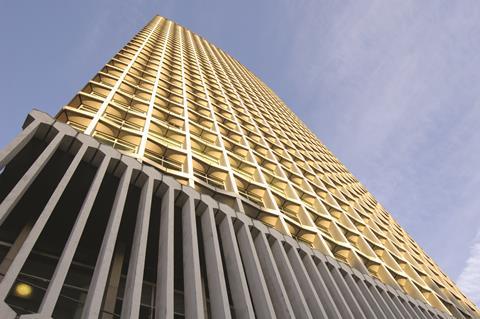 Symbol of the sixties
We've written a lot about Centre Point over the years. Our cover star this week, which sits on the corner of Tottenham Court Road and Oxford Street, has always inspired strong and often opposing opinions. It has recently been redeveloped as high-end flats – this week our architectural correspondent had the chance to look inside.
Despite later controversies, in 1968 the skyscraper was only a couple of years old and our magazine was fully in its favour. "More than any other building, Centre Point made London swing," we said, trying to show that even squares in suits who wrote about bricks could be a little bit trendy, and going on to compare the tower's style to the Beatles and fashion designer Mary Quant.
"Whatever you think of Centre Point, it belongs to the decade in which English youth finally asserted supreme confidence above the mediocrity of the muddle through middle of the road mentality," we continued.
There's certainly nothing mediocre about the pricing of the flats, which begins at just under £2m.
To read the full article from 24 May 1968, download the pdf below.