Building looks back 10 years to when Donald Trump's casino company went under. Has he learned about achieving victory - and solvency - since then?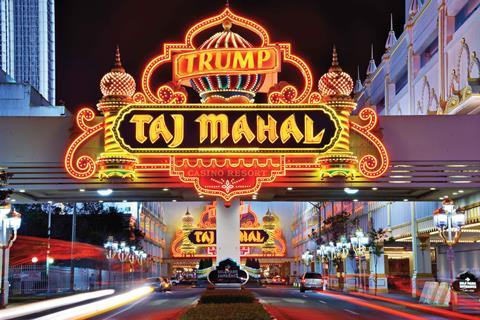 Would you bet on Donald Trump?
"Our most exciting journeys still await. Our biggest victories are still to come."
These were the stirring and confidence-inspiring words of 45th US president Donald Trump at last week's State of the Union address, writes Deborah Duke.
However, fellow members of the Republican Party may be hoping that the commander in chief has learned a lot about achieving victory – and indeed, solvency – in the last 10 years. For it was only a decade ago this week that Building's news section proclaimed: "Donald Trump's casino company goes bankrupt".
The story went on to make clear the sheer scale of the company's financial difficulty, describing its "debts worth $1.74bn".
This was big news for some in the UK construction industry, including Bovis Lend Lease, which was one of the company's unsecured creditors and was owed $7.5m when the company went bust.
The article also noted: "Donald Trump and his daughter Ivanka stepped down from the company's board on Friday last week after a row with shareholders." Let's hope he's been working on those diplomatic skills too.