What was the new retail phenomenon in 1970?
Having analysed the current state of the supermarkets sector this week in Building we thought we'd have a rummage in our archive to see how times have changed in retail.
Our search took us to 1970 when we featured this article on the Arndale shopping centres at Poole and Doncaster. Whereas today's retailers are having to rethink their strategies in light of the boom in online sales, the new retail phenomenon in 1970 was apparently the rise of the indoor shopping centre, as mentioned in our intro to the piece:
Shopping in comfort - Building 4 September, 1970
"A shopping centre implies more than a place for the efficient selection and purchase of goods. It should fulfill a social function of attracting people to congregate and meet friends, to shop and window shop as an enjoyable activity and not as a necessity to be endured. Dragging children around congested streets, dodging traffic and sheltering from bad weather inhibits this role.
One solution is the pedestrianised, enclosed and air-conditioned shopping street developed in America and introduced into Britain as a feature of the Arndale Centres that are being built in many parts of the country. The Arndale shopping centres at Poole and Doncaster are illustrated in the following article."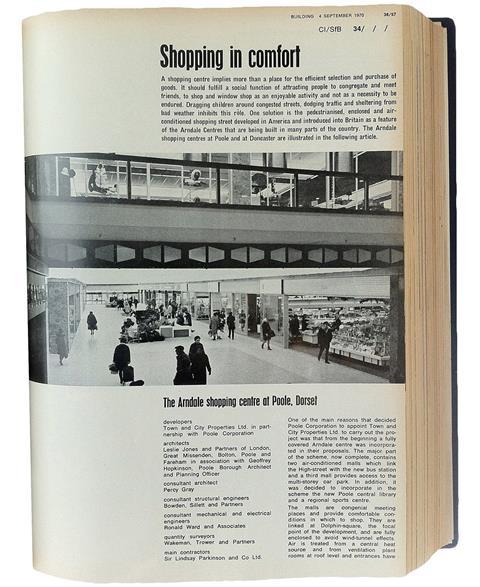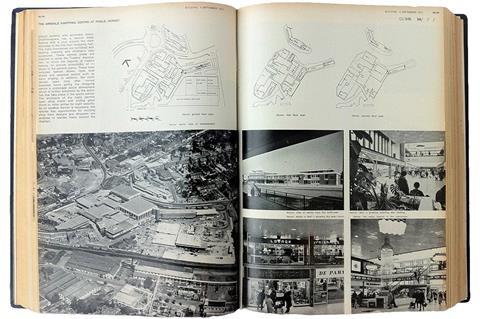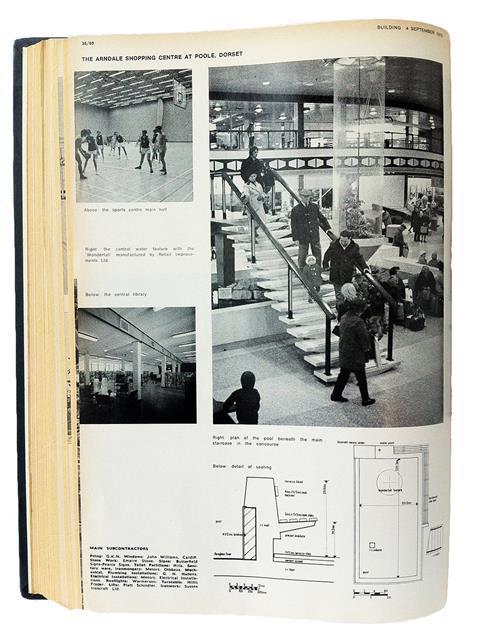 The article concludes: "The development at Doncaster, as at Poole, provides ideal shopping conditions but depends ultimately for its success upon the vitality injected into the scheme by the shoppers themselves. The developers seem to have resolved this question by ensuring a concentration of comprehensive shopping and by planning for full utilisation."
Also in 1970:

The North Tower of the World Trade Center is topped out at 1,368 feet (417 m) - making it the tallest building in the world
Gary Gabelich sets a land speed world record of 622.278 mph in the rocket-powered 'Blue Flame'
The 1970 FIFA World Cup is held in Mexico and won by Brazil, who beat Italy 4-1 in the final