As the Hackitt report publishes its findings on building regulations and fire safety, a panel put together by the Business Sprinkler Alliance discusses what needs to change to prevent another Grenfell disaster. Debika Ray reports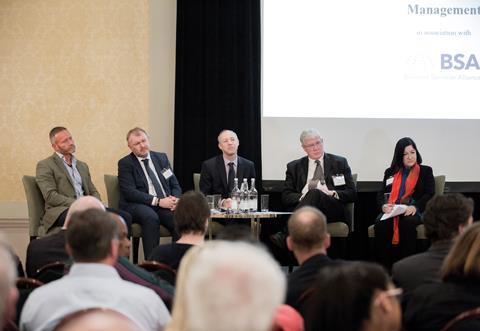 On 17 May, Dame Judith Hackitt published her long-awaited independent review of building regulations and fire safety, prompted by the fire at Grenfell Tower in June last year.
In anticipation of its publication, Building magazine – in association with the Business Sprinkler Alliance (BSA) – organised a panel discussion, during which experts in architecture, fire safety and insurance talked about what they wanted to see in the report and how the industry could change to make sure this kind of tragic event never happened again. The conversation ranged from the importance of a chain of accountability in the building process to regulations and the need to consider existing and non-residential buildings alongside new-build structures, with Iain Cox, chair of the BSA, arguing that Grenfell was "a symptom of a widespread and deep-seated malaise" in the industry.
An issue that came up repeatedly during the discussions was the need for competency in all those involved in a building project, from client to end-user.
As Cox put it: "All those taking action and [creating] determined policies and making decisions that can affect fire safety must acknowledge their individual responsibilities and recognise the personal competencies required to discharge those responsibilities within integrity."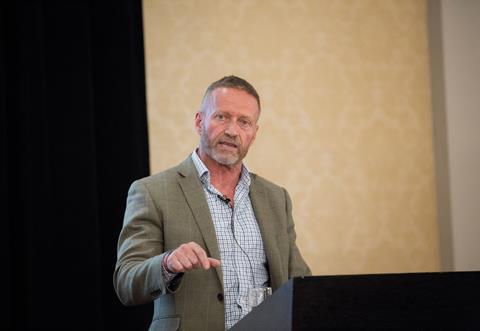 Regs in question
Opening the discussion, Jane Duncan, former president of the RIBA and chair of its expert panel on fire safety, set up the day after the Grenfell fire, set the tone for the event.
"It's clear the current building, housing and fire safety legislation, and the associated guidance and compliance structures are ambiguous, are open to widely varying interpretation and clearly just not up to the job of regulating to keep people safe," she said.
The RIBA, she said, had approached Hackitt with recommendations including:
The overhaul of procurement processes, regulations, roles and responsibilities in the construction of complex, residential buildings;
Greater independent scrutiny of design and construction;
The prohibition of combustible materials in the external walls of high-rise buildings;
A greater role for sprinklers and the requirement for at least two staircases in high and medium-rise buildings.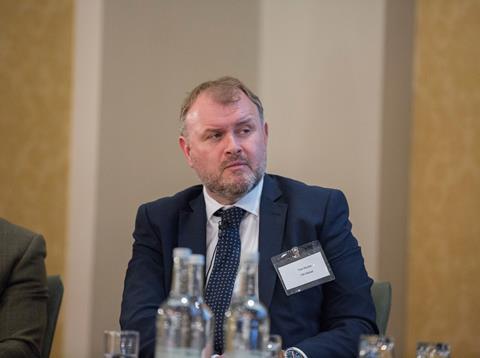 She expressed concern, however, that the review would not have as much of an impact as many people hoped. "I think Hackitt is going to come up with some good suggestions, but I'm worried about the industry not having the baseline of good prescriptive guidance to help us. Not only do we need to consider long-term changes that are needed, but also the transition period."
There was some disagreement over the suitability of current building regulations. "If you think how profoundly things have changed [over recent years] in the built environment, I'm not sure some of our guidance is keeping pace," said Tom Roche, senior consultant at property insurer FM Global. "I struggle to see how it can keep pace unless you are regularly reviewing them and taking account of some of those changes."
Cox and Duncan agreed, and highlighted the particular need to review Approved Document B, which deals with fire safety.
"There are many buildings where it could happen. We can't just sit here and navel-gaze – we need to do something"

Jane Duncan, RIBA
But Steve Cooper, director of fire safety and engineering company Tenos, said he believed that British building regulations were "pretty good". "I think the way they are used and applied sometimes isn't correct. I don't have a problem with Approved Document B – I don't find it ambiguous or confusing, provided it's used by people who know what they are doing."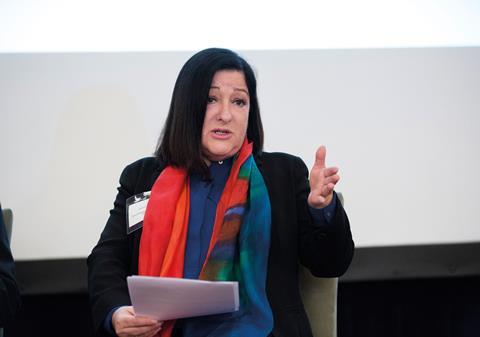 Process problems
A related issue dominated the discussion: the fragmentation of the construction process since the time when an architect would see a project through from start to finish, and the associated lack of accountability when things go wrong. The speakers argued that a "golden thread" needed to run through the construction process – in the form of a single person who takes responsibility for decisions made early on.
"Accountability isn't a word that gets used much in our industry and perhaps it ought to," said Duncan. "We have to have a complete line of accountability all the way through so, if somebody is handing over information about risk or fire safety, they can't just hand over a piece of paper and hope somebody's got enough information in there to understand the initial thought process."
"It's clear current building, housing and fire safety legislation are not up to the job of keeping people safe"

Jane Duncan, RIBA
Referring to Hackitt's interim report, published earlier in December, she added: "We welcome its discussion on roles, responsibilities and defined duty holders," adding: "We have to take responsibility – we have to tell our clients, 'we are not going to use that material' or 'we aren't going to manage with one staircase'."
Cox raised the need for formal sign-overs in the construction process, and the need for plans of the final buildings to be handed over to the occupier. Meanwhile, Roche argued that the system for verifying that what is originally specified is eventually delivered needs to be tightened up. "It's become all too apparent that we have too light a touch when it comes to verification."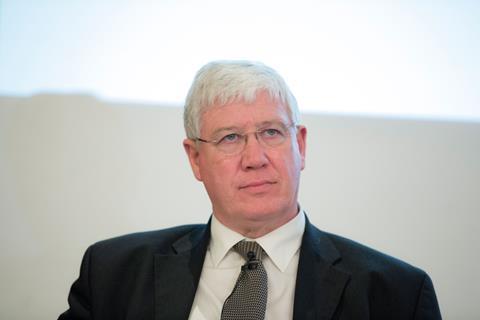 Building control
Cooper pointed to the diminished role of building control since its privatisation in the 1980s as a problem that needed to be addressed. "That's led to clients trying to seek the cheapest service and building control bodies providing the cheapest service they can get away with."
Duncan also raised the issue of cost-cutting in another context: "We need to get rid of this ridiculous title 'value engineering', which in many cases is either not good value or not good engineering. You get what you pay for, and that has meant a country with a lot of recently constructed buildings inexpertly erected and monitored, with inadequate maintenance to keep people safe," she said. "All parts of the industry need to bail out of the race to ever-cheaper construction."
"Dame Judith and her team have provided a framework that could have a significant impact on remedying the problems"

Steve Cooper, Tenos
She ended her talk on a note of caution – and a reminder of the practical and ethical importance of this discussion. "I don't think we are in any position to say there will never be another Grenfell Tower.
"I have heard many people say, 'It will never happen again', but it could happen tonight. There are many buildings where it could happen. We can't just sit here and navel-gaze – we need to do something."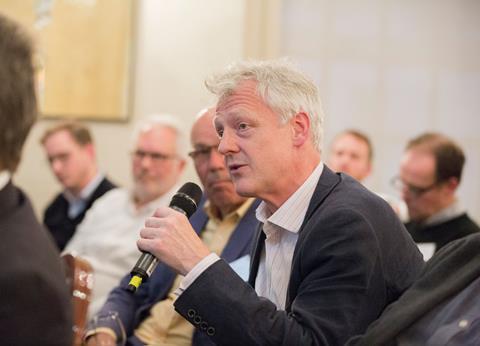 Hackitt report: the reaction
Since this discussion took place, Judith Hackitt has published her review. In it, she criticised the "race to the bottom" that led to Grenfell fire, arguing that the construction industry had a "systemic" problem and recommending the creation of a new regulator – the Joint Competent Authority (JCA) – to oversee the delivery and maintenance of safe buildings. However, she stopped short of recommending a ban on flammable cladding because, she says, it would not address the root causes of the problem.
Reactions to the report were mixed: while many saw it as a thorough assessment of the industry's weaknesses, others pointed to the fact that it called for little by way of changes to specific regulations and said its failure to call for a ban on flammable cladding was a betrayal of the 72 people who died because of the Grenfell Tower fire. In a statement, Duncan said: "This was supposed to be a review of building regulations and fire safety following the tragedy at Grenfell Tower. It's a thorough report on the current state of the regulatory system and construction industry, but it offers no changes whatsoever to the actual regulations or baseline guidance."
FM Global's Roche noted the controversy over the absence of a ban on flammable cladding, which he said distracted from the rest of the report and damaged its credibility. "It should have made a straight out call for the government to get on with a review of the current technical guidance, with a particular focus on things like construction materials and the use of sprinklers," he said.
"If you think how profoundly things have changed, I'm not sure some of our guidance is keeping pace"

Tom Roche, FM Global
Both Roche and the BSA's Cox noted that the report was conspicuously silent on non-residential buildings. "Although the concentration on high-rise residential buildings is understandable, and appropriate, it is unfortunate that this is not widened further," Cox said. "I am also disappointed that property protection was not considered – this does not make sense when the cost of fire is rising."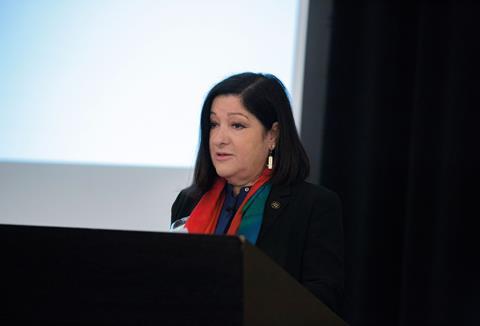 He felt, however, that the direction of travel was right. "It's strategically sound but provides a route to a solution rather than the solutions that we need now."
Tenos' Cooper was broadly positive: "Generally I think that the recommendations are very well thought-through and could, if implemented correctly, lead to fundamental improvements in the way we design and construct buildings for safety. Dame Judith and her team have provided a framework that could have a significant impact on remedying the problems that we see in some parts of the industry and in the building approvals process specifically."
In his opinion, the building approvals process has broken down. "It's absolutely right that the building approvals process for higher-risk residential buildings should only be trusted to competent surveyors [as Hackitt has recommended]. I also think that the idea of a JCA is good, but it remains to be seen how this will work in practice. I can see delays in the whole design and build process if this aspect isn't implemented and resourced appropriately."