UK managing director Mathew Riley reflects on Ramboll's 75-year legacy and looks toward the future of the industry - adapting to covid, the climate emergency, digitalisation and modern methods of construction
2020 has been a year of challenge and change; for Ramboll it has also been a year to reflect on where we've come from. In October we celebrated 75 years since our foundation in the aftermath of the Second World War, by two young engineers with a vision.
A philosophy more relevant than ever
In 1945 Ramboll's founders, Børge Johannes Rambøll and Johan Georg Hannemann (pictured above), stood on the rooftop of the Technical University of Denmark and set out their vision to help rebuild society. Over the course of 75 years, we have grown to a multi-disciplinary consultancy with over 16,500 experts in 35 countries, with a mission to create sustainable societies where people and nature flourish.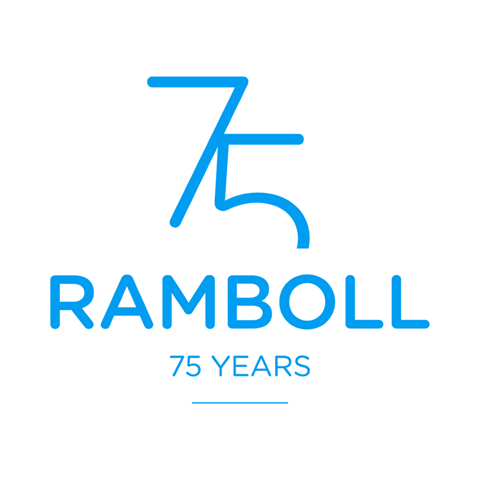 Ramboll's essence can be summarised in three core beliefs from the Ramboll Philosophy, penned by our founders in 1986, which still guide us today:
Quality and innovation
A fearless pursuit of high quality and innovation that utilises cutting edge technology is ingrained in our DNA. I have been vocal in calling for widespread industry investment in digitalisation as a means of driving productivity and quality. At Ramboll we have protected R&D investment even throughout covid-19; a crisis that has underscored the importance of digitalisation and agility. We cannot stand still and must be bold in our pursuit of forward thinking.
Satisfied employees
Employee satisfaction is a cornerstone to our success. Ramboll and Hannemann strove to create, in their own words, a "certain spirit", which is still embedded in Ramboll's values and culture today. Despite the challenging year people have faced, our annual employee engagement and satisfaction survey garnered it's highest scores yet in both overall engagement and job satisfaction – hopefully testament to the care we endeavour to show towards our people, and their dedication and resilience.
Ethics
From the beginning our commitment to society and upholding the highest ethical standards has been paramount. Ramboll was founded on a strong humanistic vision that remains today. As we take stock on what has been a transformative year, such founding principles provide us with a foundation on which to base our commitment to redesigning the built environment in the wake of covid-19 and the climate emergency.
Our UK footprint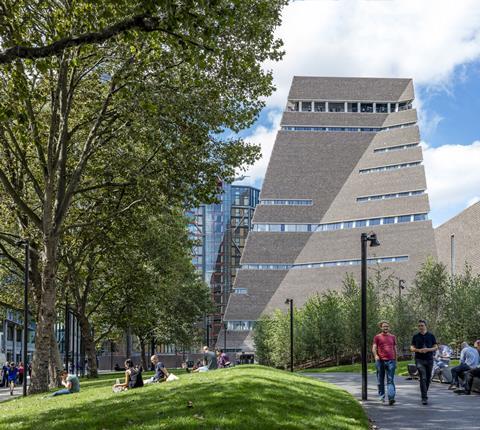 The acquisition of WhitbyBird in 2007 saw Ramboll establish a firm position in the UK, followed by the acquisition of Gifford in 2011 and Environ in 2014. Ramboll's mark can be found up and down the country, from the Gateshead Millennium Bridge in Newcastle – the world's first tilting bridge, the extension to London's Tate Modern and the UK's tallest bridge, the Queensferry Crossing in Scotland.
Today our projects include the digitalisation of our rail network, sustainability advice for England's strategic road network, the development of new standards for circular economy buildings and innovative approaches to generating energy from waste heat. Such projects marry our technical expertise and innovative approach to support a sustainable future.
Nordic perspectives
Ramboll's Foundation ownership reflects our founders desire to re-invest revenue, to ensure employees feel a sense of ownership and to enable philanthropic activities. Earlier this year we launched the Flemming Bligaard Award offering a €65,000 prize to early career researchers working with sustainable solutions.
Our Scandinavian heritage means sustainable principles have always been built into our way of thinking; we bring this approach and experience into the UK market to help clients adopt holistic and sustainable approaches in ways that unite commercial and societal benefits. This heritage and shared purpose permeates our culture; driving our integrity and desire to be inquisitive and collaborative.
Modernising our industry
Our industry is responding to calls for transformation. We must embrace different ways of working, collaborating and procuring to prosper and deliver the best societal outcomes. We must also continue to invest in digitalisation and modern working methods, but in ways that support human ingenuity. Even in the current uncertain climate, innovation and R&D is a business imperative.
Ramboll has a global digital development centre and Innovation Accelerator programme to progress digital development. In the UK we regularly run a Technical Excellence Forum allowing our team to share innovative projects, solutions, and ideas to take advantage of every new discovery, cross fertilise knowledge and encourage holistic approaches – this year focused on 'Achieving a zero-carbon future'.
Preparing for a climate resilient future
The tragic covid-19 crisis has shown the ability of businesses to be agile and rapidly adapt, and we must realise we can do the same for the climate emergency. Whilst net zero carbon legislation may seem distant, businesses must act now to both meet these goals and ensure they remain profitable and successful in a climate impacted future.
We are investing in developing solutions to help our clients take climate action in ways that are economical and impactful, and of course Ramboll is taking our own climate action. I urge leaders in our industry to be bold in enabling their business to respond and adapt, prioritising long-term resilience over short term losses, even amongst the economic uncertainties brought through covid-19 and Brexit.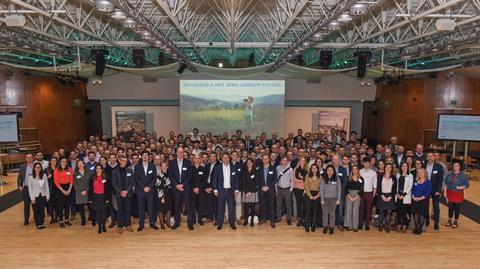 Looking forward
The challenges of this year may be unprecedented, but they also provide an opportunity to reexamine our approach and ensure the design, engineering and construction industry is in the best shape to succeed.
Ramboll's legacy of quality, innovation, ethics and a commitment to our employees and society will remain at the core of how we approach the coming years and drive our focus on a net zero, climate resilient future for business, and for society.