With building regulations on energy use set to change very soon to accommodate government ambitions on slashing emissions, Building and Daikin gathered together some construction industry experts to discuss the impact of the likely changes on heating systems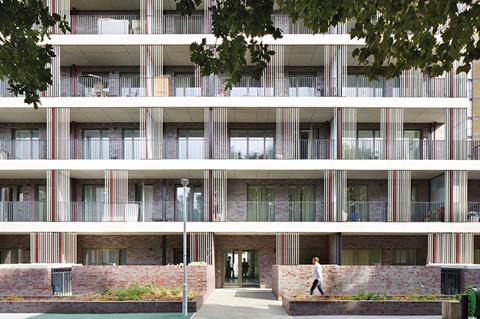 Proposed revisions to Part L of the Building Regulations, on energy use, are likely to transform heating solutions in housing schemes. With the pressure on to reduce emissions, and with gas going from golden boy to carbon villain, electricity is expected to prove a lot better in terms of compliance when it comes to designing heating systems for housing developments. But there will be issues to address along the way, such as the costs of making the transformation from gas to electric energy and the skills and maintenance commitments required for new systems.
With these critical changes looming, Building magazine and air-conditioning equipment specialist Daikin gathered a group of construction industry experts to discuss the impact of the likely changes to the heating regulations and what these will mean for the wider sector – and for homeowners and occupiers.
Cost considerations
The roundtable's chair and Building's group technical editor Thomas Lane kicked off proceedings by asking what might proposed changes to Part L mean regarding the choice of heating systems for new housing schemes, and how such options might affect the overall cost.
James Knight, partner and head of residential for UK and Ireland at Arcadis, said his firm was working on a Passivhaus scheme in London where the first phase, now completed, was powered by a gas combined heat and power (CHP) system, while the second phase would be using electric air-source heat pumps: "It's quite a stark example of how things are changing."
We're considering air-source heat pumps, but it will be very much about our confidence in the technology, as well as skills around installation

Oliver Novakovic, Barratt
Asked what the price difference was, Knight said: "While the cost increase can't be completely attributed to the mechanics of the heat source, on a like-for-like basis the unit cost on phase two is £5,000 greater than on phase one."
Knight believed such cost variations could result in developers taking a less aggressive stance around viability benchmarks, or at least shifting their aspirations for them, while Rory Bergin, partner, sustainable futures, at HTA Design, said the inevitability of moving away from gas, and a subsequent increase in volume, should hopefully bring equipment prices down – especially given the inevitability of these changes. "We're talking to people over large-scale masterplans and asking them if they really want to start off with gas, knowing that under the Future Homes Standard at some point in the development process they'll have to switch over to electricity."
And it wouldn't just be about heating, Bergin added. "The required infrastructure will need to be able to cope with things like charging points for electric vehicles and so on. So why spend money on gas infrastructure now?"
Barny Evans, head of sustainable places, energy and waste at WSP, noted that the new-build sector had what he called "a golden opportunity. If the developer knows you're [using] heat pumps the price of the scheme isn't affected at all, only the land price is. Provided we know we're building with heat pumps we can price that in."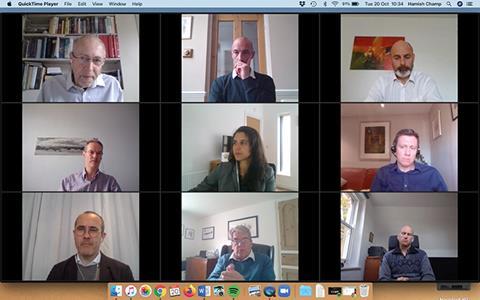 Confidence in the technology
Oliver Novakovic, technical and innovation director at Barratt Developments, said whether his firm installed gas or air-source heat pumps, it had to ensure the right products were being put in. "Yes, we're going to move to electricity, but if we did it today our customers' [energy] bills would be substantially higher, and we have to consider that too. We're considering air-source heat pumps, but it's worth noting it will be very much about our confidence in the technology, as well as skills around installation and maintenance, and availability."
While clients were cottoning on to the benefits of air- and ground-source heat pumps, PRP Architects associate Carolina Caneva said the affordability of such systems was an issue for a number of stakeholders. "Whenever we talk about using heat pumps the cost is always something that is flagged, both for the developer and the end user." And Andrew Leiper, net zero carbon leader at Max Fordham, said the regulations were playing catch-up with what some in the industry were already doing – and besides, no single solution was suitable for all the firm's clients. "It depends on the brief and what they're interested in. Is the capital element important, or the running costs and fuel poverty?"
Building's Thomas Lane then asked the panel what, given the potential increase in both capital and running costs for heat pumps, they thought were the benefits of using such a technology?
On some schemes we've looked at, the costs of the necessary infrastructure blow the virgin product out of the water

Rory Bergin, HTA Design
Leiper said part of the enablement of heat pumps was low-energy design and a push towards more Passivhaus-style homes. "It means that in the running costs discussion, while percentage-wise there'll be an increase in going to direct electric, the relative cost is still very low, because the heating demand is tiny."
Meanwhile Graham Wright, legislation and compliance manager at Daikin, acknowledged heat pumps were more expensive, but noted they were more complex than a gas boiler. And noting the cheap price of gas in the UK versus the cost of electricity, he said there had to be a reorganisation from the government around levies.
He added: "The reason we're all interested in this is not only because of the emissions situation, but also that for every kw/hr of electricity you generate you get between 2.5kw/hr and 3kw/hr of energy. There is a major benefit in using heat pumps in terms of efficiency. You just need to be sure you're using them in the right way."
Lukas Thiel, director of White Arkitekter, offered a Scandinavian perspective. "It's very common to have a communal system for a housing scheme of flats. Yes, there are energy losses in communal areas, but this is normal. [Heat pump] technology is the way forward and when it is more widely used the cost will come down. The UK will find a way to produce electricity more cheaply."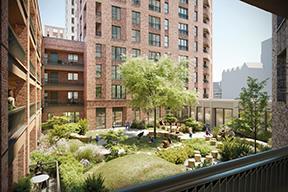 Infrastructure challenges
HTA's Bergin highlighted the importance of having the right funding mechanisms for an electricity-based infrastructure that could power not just homes but electric vehicles and other transport. "On some schemes we've looked at, the costs of the necessary infrastructure blow the virgin product out of the water, because the utility company is looking for a big upfront payment from the developer to bring a higher level of power to the site to enable it all to happen."
But Barratt's Novakovic talked of a broader approach. "Most low-rise sites haven't considered a holistic energy solution, and I hope energy companies and our industry look at this more seriously. At Barratt we're looking at all the options with regard to electricity. The key thing is: how do we look at these technologies and show to our customers that they are a benefit to them as well as the environment? At the end of the day, that will be the trick in getting them to buy a new home which has this technology installed. Customers have got to want it."
A key consideration would be falling electricity prices over the course of the next decade, reckoned WSP's Evans. "And the other benefit of air-source heat pumps is, as Rory has suggested, the complex game of how to heat your home, power your electric vehicle and so on. People who get that will certainly benefit from lower electricity prices. Commercially it is challenging right now, but you have to think of the longer term."
We have to get an electric, non-fossil fuel solution at some point, and the imperative on all of us to accelerate this process is huge

James Knight, Arcadis
Max Fordham's Leiper suggested that building more Passivhaus-standard certified homes could be a way forward, in terms both of the advantages of closing the performance gap and of reducing the risk for builders around delivery, "but again, there isn't a one-size-fits-all. Passivhaus offers some massive opportunities to look at a range of cost-effective solutions."
But given the costs associated with Passivhaus "you'd think we could come up with something ourselves", said Barratt's Novakovic. "Maybe that's what Part L can do. We've done a project where we got close to Passivhaus and we took a lot from that experience. There is definitely the intention [to go down that road] but we just need to think about whether we need to go all the way. [We could] go most of it, then have other things kick in."
Daikin's Wright said he was in favour of the UK having its own equivalent to Passivhaus, but said it would take time to develop the strategies and the know-how to achieve that. "The problem is that if we tried to do everything now […] the industry wouldn't be able to deliver the quantity needed at the right cost and with the right kind of infrastructure."
There could be a place for what HTA's Bergin called "a more nuanced version" of Passivhaus for the UK, but he noted that the consultation on Part L "actually went in the opposite direction, where it was dropping the fabric energy efficiency standard. I don't think government departments have got the message that you need to start with the fabric and then go from there."
Modular methods
Certainly, the cost of insulation could not be ignored in a post-Grenfell world, argued White Arkitekter's Thiel. "When considering building fabric, designing for good performance is one thing, but measuring that data on site is quite different. That's why using modern methods of construction (MMC) ensures you can control more of the quality side of things." Meeting high insulation performance targets was going to cost a lot more, not to mention issues of quality control, Thiel noted. "Which is why in Sweden we have this push towards MMC, since it's easier to control what's being built when it's being put together in a factory environment."
Building's Lane then wondered about the efficiency of using heat pumps in apartment buildings. Max Fordham's Leiper said efficiencies could vary, depending on the technology used. "There are opportunities to improve efficiency, perhaps through limiting the site of a network or reducing the temperatures involved. The potential is there, it just comes down to careful design of those systems."
HTA's Bergin agreed, noting that an important element to be considered was the design, installation and subsequent management of a system, which becomes really important in order for the system to run properly. "We need to get the balance right between robustness, reliability, complexity and efficiency. At the moment we're often not even getting traditional systems right, with low-quality systems going into a new development that need to replaced fairly quickly."
The ground-source option
Another consideration is ground-source heat pumps, a technology taken up by PRP Architects on a number of schemes it has worked on. But this choice requires dealing with two issues, says the firm's Carolina Caneva. "One is the capital cost. The other is the area needed to install a ground-source system.
"When it comes to London, where space is limited, they have to be in bore holes drilled under the ground, and that's when the interaction between the structural engineer and the ground becomes a bit complicated. Plus, developers get nervous. That said, we've had the chance to propose and use them on projects outside London, where the sites are bigger."
There were other factors to consider when determining the industry's enthusiasm for heat pumps, suggested Building's Lane, not least maintenance. Was there any difference, he wondered, between keeping a heat pump running well versus a gas boiler? Daikin's Wright was emphatic: "There is no difference. One or two visits a year, with one being the legal requirement." What you did need was regular maintenance, he added. "Fail to pay to look after equipment properly and you will lose efficiency."
Getting the skills
Lane also wondered about the skill requirements. Would the UK need a new generation of skilled engineers, or could it rely on transferring knowledge from the existing workforce? Again, Wright had the answer: "You don't need a new generation, no, but there has to be a process where we take the 60,000 or 70,000 gas installers and take them through the stages of installing heat pumps and then maintaining them once they're in. We're training people ourselves through the Heat Pump Association, as are others, like the Chartered Institute of Heating Engineers."
What was vital was that the education process was certified and that people were recognised for having gone through it and having gained the relevant skills, Wright said. "We think we can train an existing gas engineer to become the equivalent for heat pumps in a week," he added. Meanwhile WSP's Evans warned that the skills situation should not be underestimated. "The end game is 1.5 million heat pumps installed every year, and we're currently at 20,000. The trials evidence suggests these systems don't work so well on retrofit projects, but arguably that's because there were no standards and they'd have been put in using rule-of-thumb methods."
There are opportunities to improve efficiency, perhaps through limiting the site of a network or reducing the temperatures involved

Lukas Thiel, White Arkiteker
Barratt's Novakovic called on the sector to get on with it and do so to the standards required. "Let's do this properly, all of us, everyone from the industry to government, so that it sticks. And give us, the industry, the time to get it right."
The urgency of the situation was echoed by Arcadis's James Knight. "We have an opportunity to use things like Industry 4.0 to a much greater effect. Smart buildings offer huge potential, and while it's not here today it is where we're heading and it's what we need to be considering. Ultimately what we're trying to do is save the planet and stop global warming.
"We have to get an electric, non-fossil fuel solution at some point, and the imperative on all of us to accelerate this process is huge. At the end of the day a £5,000 per unit capital cost increase over the 25-year life of a project is nothing compared with what it's trying to achieve."
Round the virtual table
Rory Bergin, partner, sustainable futures, HTA Design
Carolina Caneva, associate, PRP Architects
Barny Evans, head of sustainable places, energy and waste, WSP
James Knight, partner and head of residential for UK and Republic of Ireland, Arcadis
Andrew Leiper, net zero carbon leader, Max Fordham
Oliver Novakovic, technical and innovation director, Barratt Developments
Lukas Thiel, director, White Arkitekter
Graham Wright, legislation and compliance manager, Daikin
Roundtable chair: Thomas Lane, group technical editor, Building